The non-negotiable things I do each day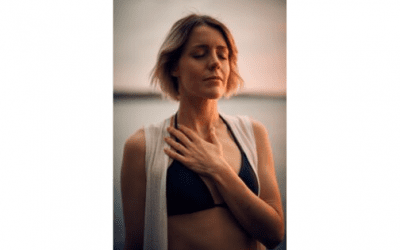 Having a daily practice is something I totally recommend from a spiritual and manifesting point of view. It helps you manifest faster, brings inner peace and connection plus helps you feel so much more supported by your Angels.
Making Time
However, so many things in life can distract us from doing it. Often we set off with a new practice all excited and enthusiastic, then one day we don't have quite enough time.
We don't do it, next day we miss it again before we know 2 days leads to a week and next thing we can't remember when we last did it. Life is not flowing and is feeling difficult, more problems keep popping up. Then we can often add a bit of guilt and frustration into the mix too.
Simplify
So I have broken my daily practice down into 3 levels and that is what I teach in Abundance Club; non-negotiable, basic and advanced.
This means no-guilt, no not doing my practice, no falling off my manifesting wagon. It means I keep my hand in.  By only doing the very basic on days when life takes over I still feel my connection to my Angels and mostly their support. Then on other days when time allows I can crank it up to the basic or advanced levels.
So my non non-negotiable things I do every day without fail are:
Daily intention setting
Daily grounding and protection
Daily gratitude work
If you would like to know more about my practice, Abundance Club is where I share all this and amazing manifesting is happening.
_______
If you would like to know more about self-care and what I do, I share that in Abundance Club. Click here for full info.
Not ready for the club yet?  Grab one of my free resources to help you on your journey.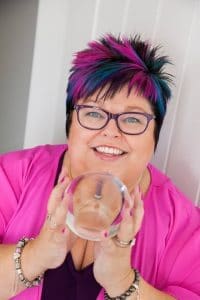 Amanda Tooke, also known as "The Angel Mystic" is a Spiritual Teacher to people with big dreams.  Amanda is also a Reiki Master, a published author and has featured on television, radio and columnist for Fate & Fortune Magazine. Amanda is the creator of The MAP – Manifesting Abundance Process that she teaches in her membership site Abundance Club. Amanda also runs 5 * Angels in Anglesey Exclusive Spiritual Retreats, plus various online programmes and 1:1 work encompassing Angels, Spiritual Development and the Law of Attraction and the energy of Passion!
Contact her at info@mystic-moon.co.uk or visit her website where you will find lots of free resources  https://www.theangelmystic.co.uk/.
Liked this post? Read another related post...
So far this week I've spoken about my motivation for starting my business, my health issues and using Law of Attraction to overcome them and turning my money story around using a positive mindset. Being a natural born psychic I've been experiencing weird stuff most of...
I started my alternative business during a recession and here I am, 10 years on! This week I've already talked about stepping out of my spiritual closet and opening my shop to help support my family, along with my health issues.  I talked today about turning my money...