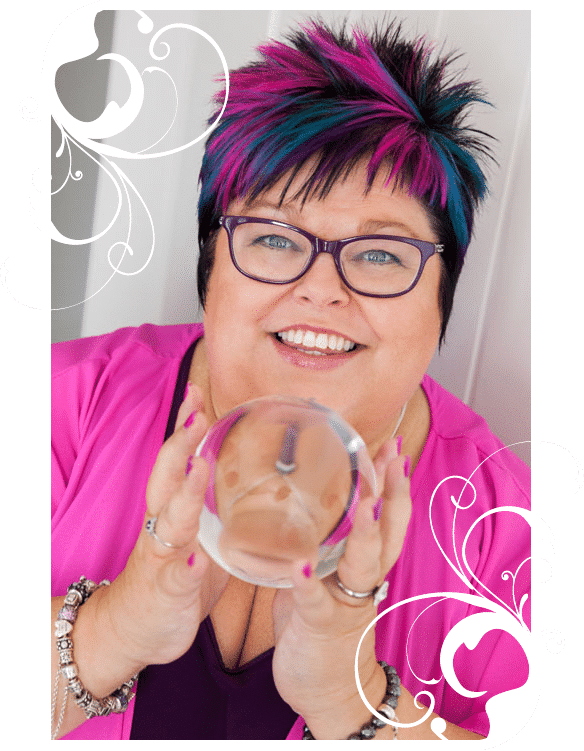 Coaching with Amanda Tooke
Spiritual Teacher
International Psychic
Author
NLP Coach
Hypnotherapist
Practitioner of Time Line™ Therapy
Reiki Master & Natural Born Healer
Writer for Fate & Fortune Magazine
Angels & Law of Attraction Specialist Guide
Creator of The MAP – Manifesting Abundance Process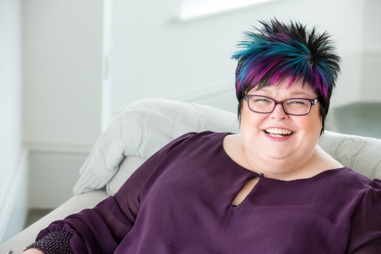 I turn the "WooWoo" into "Woohoo" helping you create all the success, happiness & inner peace you want in your life.
Using NLP, Angels, Law of Attraction and Energy Processes from my Advanced Spiritual Toolbox.
All my coaching requires a chat first to see how I can best help you and to check availability.
I have been helping clients manifest all the happiness, success and inner peace that they want in their life for the last 10 years. I have worked predominately with Angels and Law of Attraction.  Plus, as a natural born healer and Reiki Master, I have many tools to help you move quickly and painlessly past what has been holding you back to achieve the life you want.  More recently I have qualified as an NLP Coach, Hypnotherapist and Time Line™ Therapist.
Now I am so excited to be offering NLP and TLT.  The reason I am so excited is that I have experienced it for myself and the results have blown my mind.  It is going to make it even easier and faster to get the results you want.  This is the ultimate personal development. 
Personally, as a trained counsellor I understand the need to talk things through, but I also know that sometimes that is just not helpful in moving on.  Within my work with the Angels they taught me a healing process that has been particularly helpful in going back to the first point in time to create a new belief. 
Now, I believe this new NLP & TLT I am offering will provide the basis for all my future work.  It is the place to start as it clears everything out.  It feels like the missing piece. Before, we were working with the Conscious Mind, now we can work with the Unconscious mind and reprogram it to the success you want.  Did you know the Unconscious Mind holds all your beliefs and always gets its own way?  So even if you think with your conscious mind that you'll manifest something, unless your unconscious mind is on board it won't happen.
I am personally so much happier, confident, motivated, inspired and content within myself since having it.  I am so excited to see what it will do for you.  I can even go in lifts after having a lift phobia since I was a child.  The effects of TLT are still revealing themselves to me, anything now seems truly possible.
Ask me about chocolate when we speak, I have a great story to share.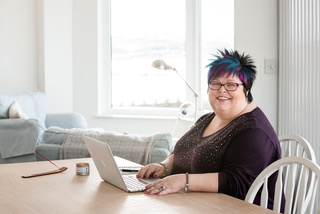 Here is what is currently available online:
Half Day – Get Unstuck Fast using NLP Process via Zoom
To work on a specific thing, such as:
1) Remove a minor negative emotion e.g. frustration, nervous, apprehensive relating to a specific event such as:
Nervous at an interview/presentation
Frustration in traffic jam
Frustration with a certain person when they do something specific.
2) Remove a fear, trauma or phobia e.g. lifts, spiders, heights etc.
3) A conflict with yourself and it is holding you back?  E.g. part of me believes I can part of me doesn't. Or part of me feels worthy, part doesn't, or even part of me wants to be a stay at home mum but part of me wants a successful career.
This session will clear what is holding you back without having to delve into the content and bring all the old negative emotions back.  It is totally content free and will blow your mind how fast it works and the huge difference it will make to your life.
This Get Unstuck Fast session will take approx. 3 hours on Zoom.  Plus, a task that you will need to complete and email me back 24 hours before the session.  This means we can make the best use of our time together and get you the best possible outcome.
If the time within our session allows, we may also be able to clear more than one issue. This session is NLP only.
30-Day Intensive with NLP and Spiritual Life Coaching via Zoom
Perfect for you if you know what you want but are struggling to make it happen. We will see what is holding you back, then help you move forward in a specific area of your life.
Using a combination of various NLP processes as above, plus my wide range of healing, spiritual practices and Law of Attraction that I have been helping other with for the last 10 years.  
Initially there will be a task for you to complete and send to me prior to our first session:
We will have our first session which is 2.5 hours
Then 3 x 1-hour weekly sessions all via Zoom
All sessions will have notes and recordings sent to you afterwards
Email support between sessions
Access to Abundance Club for the 30 days
One downloadable programme of your choice for you to work through in your own time. You can pick from Magic Wand For Life, Enchanted Life, More To Life, Attraction or BLAST depending what you are wanting to manifest.
Happiness Generator – 12-week online via Zoom. Coaching using NLP and Spiritual Life Coaching
Perfect for you if:
You feel like something is missing from your life, but you don't know what
You know you want more from life than what you have now
You are painting on a smile each morning pretending everything is OK, but deep down you know you must find 'you' again
You're unsure what will even make you happy these days.
Or maybe you know what you want but you are struggling to make it happen.  Your happiness and success are blocked by something that is holding you back.  You are stuck with fears and frustrated that your dreams seem to never materialise, and you need more support than just a few sessions. 
Work 1:1 with me to transform your life in 12 weeks online to find the happiness, fulfilment, inner peace and success you desire. Make ease and flow your natural default settings and manifest in multiple areas of your life.
You will experience support not just from me but from your Angels and "The Upstairs". Feel connected to your inner guidance, develop your intuition and get excited about life again, knowing you can trust your gut instinct and make the right decisions for you.
I will be teaching you how to manifest what it is you want.  So, happiness, success, peace and calmness can be created daily in your life.
12 x 60-minute sessions one-to-one with me
Notes and recordings of each session
Unlimited email support Monday to Friday
Downloadable Manifesting Programme to work through in your own time
Access to Abundance Club for 12 weeks.
Within our session we do Angelic Healings where we go with your Angel to the first time you created a limiting belief and heal it.  I weave healing into our sessions to clear emotional or physical issues that come up for you in our time working together.
My clients tell me my healing gives them an instant sense of calm and relief.  It helps them overcome their blocks easier.
Where we can I use my NLP (Neuro Linguistic Programming) as only some processes can be done online others need to be in person.  We can:
1) Remove a minor negative emotion e.g. frustration, nervous, apprehensive relating to a specific event such as:
Nervous at an interview/presentation
Frustration in traffic jam
Frustration with a certain person when they do something specific.
2) Remove a fear, trauma or phobia e.g. lifts, spiders, heights etc.
3) A conflict with yourself and it is holding you back?  E.g. part of me believes I can part of me doesn't. Or part of me feels worthy, part doesn't, or even part of me wants to be a stay at home mum but part of me wants a successful career.
Here is what is currently available in person:
Breakthrough Intensive Day – in person (not available via Zoom).
This is the clearing of the negative emotions that have been holding you back from your past – Anger, Sadness, Fear, Hurt and Guilt.  Yet still remembering the event and importantly the lesson, but without the pain. Then, we create a new specific goal that gets inserted into your future time-time. 
So, you can be:
Free of your past
Get clarity on what you want from your life
Realign your mindset for the success of your new life plan
Have a clear plan to implement
Feel motivated and energised.
Let's face it we are all made up of our pasts.  All our past relationships, events and situations.  Yes, the good and the bad.
There are 5 main emotions that can be damaging to our health and our future.  They can leave us stuck and unable to manifest what we really want.  Often, we think we have dealt with things, but have we really?  That lid can come off at any point and whole lot of mess comes spilling out.
All that anger, sadness, fear, hurt and guilt.  We are carrying it around and it is weighing us down.  Stopping us from really manifesting what we want and that happiness you deserve.
My Breakthrough Intensive is in 3 parts.
1) The first part is an exploratory and pre-frame session, so we know what you want to manifest, and you are up to speed on the process. It is done on Zoom a couple of days before the in-person session.  This takes approx. 2 hours, is also recorded and sent to you.
2) The Breakthrough Intensive in person session is crafted around your personal needs and done at a local hotel near to me. I can travel but that involves more cost, let me know if you would prefer that. Dates and times will be negotiated at the time of booking.  As a guide it is a full day from around 10.30 am to 4 pm, but again depends on where you are travelling from, we can be flexible. Lunch and refreshments are included.  If you want overnight stay, we can arrange that too. 
3) Finally, there is a follow up session on Zoom within a month. This takes 1 hour to do any further NLP.
All that anger, sadness, fear, hurt and guilt.  We are carrying it around and it is weighing us down.  Stopping us from really manifesting what we want and the happiness we deserve.
You feel like a different person.
You even might find you laugh having the process done, it's so liberating.
During your Breakthrough Intensive we will:
Gain freedom from negative emotions such as Anger, Sadness, Fear, Hurt and Guilt from the past that is currently holding you back
Remove beliefs you hold that are limiting your success (e.g. I'm not good enough, I fear rejection, I'm scared of failure)
Gain clarity about what is important to you and set really exciting goals that are more likely to come to fruition
Stop your brain controlling you and instead take back control and ensure it does what you want it to do in support of your goals
Resolve internal conflicts that are draining you and enable you to get clarity and find decision making much easier
Understand the lessons from the past that were hidden in life's difficult situations
Leave your Breakthrough NLP Intensive Coaching session with a laser sharp focus on the next steps to getting your goal.
PLEASE NOTE: As soon as you book with me, I will also give you some tasks to do.  They will help within the Breakthrough Intensive to give you even better results and for me to see where any hidden patterns are that we can clear.
BLISS is my Ultimate 1:1 VIP Programme – in person and online
BLISS combines my Breakthrough Intensive and my Happiness Generator, giving you the best of them both. (See above).
So, we clear your past using TLT via a full day in person session and then do a further spiritual life coaching online to give the most support and of course, the best possible results. 
BLISS flows like this:
Task to do prior to start
Zoom pre-frame session for 2 hours
Full day in-person for TLT to clear your past
Half-day spiritual life coaching in person or on Zoom to get clear on what you want
Further 11 weekly sessions via Zoom for 1 hour with notes and recordings
Private Facebook Secret Group for just us two (your Boudoir) so we can communicate, and I can support you Monday -Friday
Access to my whole learning library of downloadable programmes
Access for 12 weeks to Abundance Club.
General Information about NLP & TLT
NLP is fantastic for:
Fears
Blocks
Phobias
Self-Esteem
General well-being
Creating new positive beliefs
It changes your mindset and can also help with depression, addictions and OCD's.
NLP is Neuro Linguistic Programming.  It re-programmes your Unconscious Mind.
N – Neuro. The Mind, through which we experience our 5 senses:
Visual (seeing)
Auditory (hearing)
Kinaesthetic (feelings)
Olfactory (smell)
Gustatory (taste)
We all know we have two parts the conscious and the Unconscious.  The UCM controls your breathing, your hormones, your heart etc. You don't have to tell your lungs to breathe or your heart to beat it just does it.  It stores memories, beliefs and emotions all automatically too.  This is also where our beliefs live, and we all know that they can be limiting at times.
In therapy we often only deal with the conscious part and therefore whilst we may get some results, we often don't get the full results we had hoped for.
When we work with the UCM we can be reprogrammed.  We can change limiting beliefs to positive beliefs.  Our behaviour is driven by our beliefs. New mindsets can be created. 
L – Linguistic.  It is verbal and non-verbal.  It also includes our self-talk. So, what we tell ourselves is very important here.  Clearing the negative self-talk will produce a very different outcome. 
P – Programming.  Our programmes are how we do everything.  From getting up, cleaning our teeth, making a cup of tea.  In fact, every day depending how busy we are we run between 10,000 – 20,000 programmes.  The ability to discover and utilise these programmes means we can change our communication, especially our communication with ourselves and therefore get a different outcome.  When people have OCD it's just where a programme has got a loop in it and the good news is it can be fixed.
So, NLP is like an instruction manual for the mind!  It is very powerful stuff and I know you are going to love it. 
Think for a moment of life being like a race.  In the race there are hurdles you must get over. NLP removes the hurdles, they disappear. The best bit is you can do it without digging up the past and having to relive painful memories.
It makes lasting and effective changes in your Unconscious Mind quickly and easily. It can get rid of a fear or phobia in 20 minutes.
There are two points I want to be clear on.  NLP is not a "done for you" therapy.  It is a "done with you".  So, I am not fixing you, but facilitating you fixing yourself.
It is also very different from anything else you may have done with me in the past.  The fact is we don't go into details.  It is totally content free.  You do not need to tell me what is going on for you.  Just how you feel and what you want to feel.  No explanation of why you feel like that. It is not helpful in NLP to go into details. We use our time effectively but most importantly; you don't have to go over painful memories.
I think you will be surprised how different you will feel in a short amount of time.
You may also be interested to know the purpose and functions of the Unconscious Mind:
It stores your memories
It organises all your memories
It may repress memories with unresolved, negative emotions
It presents repressed memories to rationalise them and release emotions
It may keep the repressed emotions repressed for protection
It runs the body
It preserves the body
It is the domain of the emotions
It is a highly moral being
It maintains instincts and generates habits
It works on the principle of least effect
It does not process negative emotions.
Most of the time we don't take any notice of our Unconscious Mind because we are not conscious of it, but did you know this?
Whilst the Conscious Mind is the goal setter and getter, the Unconscious Mind always fulfils its needs.  So, unless your Unconscious Mind is on board with your dreams and desires you are not going to achieve them.
This is what others have said after having my coaching:


Jeanette – Cleared Negative Self Talk:

Claire – Cleared Procrastination:
Delores – Cleared a fear of driving
Here is the video of Dolores driving straight after her session, after years of being scared in the car.  She is actually laughing.
Delores also cleared a spider phobia:
Here she is helping a spider now, instead of the screaming as she used to do in the past.
Mary – Cleared Anxiety causing her IBS:
I was nervous at first but Amanda explained what was going to happen during this time. We met at The Traddock, a lovely venue.  Amanda took me through Time Line Therapy for anger, sadness, fear, hurt and guilt.
That was an amazing experience. After going through the Time Line Therapy, I felt different, brighter & clearer. It took some time to integrate the changes that had occurred to me over the next couple of days.
I still feel different. I am more confident and more decisive in what I want to do. I feel I am unstoppable.
I am also finding that I notice when I'm telling myself stories in my head that I am noticing them.  Pulling myself up and changing what I am telling myself and saying it's not true and letting it go easily.
If you want to feel different within yourself and for your future, I would recommend attending the Breakthrough Intensive with Amanda. You won't regret it.
How to work with me:
People work with me for lots of reasons, the first step is to apply by sending me a quick email to amanda@mystic-moon.co.uk.  I will then send you some brief questions, once you have returned your answers I will invite you to have a free chat with me to see if we can take this further and get you the results you want.  There is no obligation to commit, no hard sell, just a friendly chat for approx. 15 minutes.  I am only interested in supporting people I can know I can help. I pride myself on a first-class service and an awesome result. So committed clients are essential to that outcome.  I will be looking to find out from yourself that you want the change and are willing to do what it takes to make it happen.