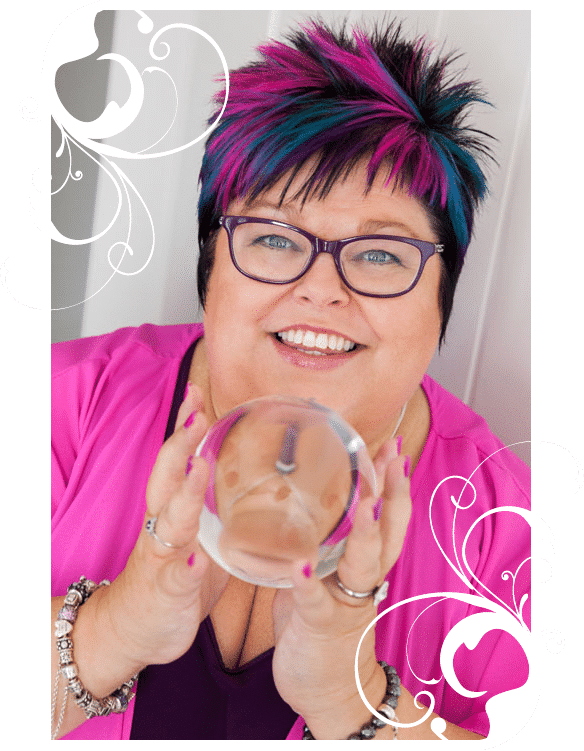 About Amanda – The Angel Mystic
 Amanda is a Spiritual Teacher and NLP Manifestation Coach, helping stuck, confused women create a spiritually connected and abundant life that they love. Amanda teaches them to use Universal Laws and Energy to unblock their fears and limiting beliefs that have been holding them back.
Your dreams can come true
Have you read The Secret but it didn't work for you.  I was exactly the same until I discovered my Magic Formula, which combines The Power of THREE  – Angels, Spiritual Development & Law of Attraction, when you do this you get all emotional support, clear your blockages, feel connected and this leads to your dreams really coming true.
Working with your Angels feels like a secret support system that will get you through anything life sends you.  Your problems don't go away but your ability to cope grows greater, therefore you have to get a different result.  It means your lessons in life become easier.  You feel supported like you have never experienced before, life feels magical knowing you can cope.
Thanks Amanda for a fantastic session. Very informative and amazingly accurate. Thanks for helping me meet my Angel too and for showing me the way forward. If anyone is thinking about booking any of the sessions do not hesitate, this lady is truly blessed and so very easy to talk to.
About The Angel Mystic – Amanda's Journey
I have always had an interest in the spiritual world and often saw and heard things I could not explain as a child. Though it wasn't until 2000 that I really discovered my Angels, this was when I was going through my divorce.
The road that led me to where am I am now has been a rocky one, but I honestly consider it all a blessing as I would not have learnt what I have. Like many people in the past I have had financial problems, ill health, bringing up two children all on my own has indeed been very testing.  However, all a lot easier with my Angels support.
As a child my Nana played a big part in my development both before she passed over, and very importantly, since as she now acts a Spirit Guide for me.  I have done my own development connecting direct with The Upstairs myself.  I believe you can do this too.
There is nothing complicated it is just about meditation and trust.  Going within and connecting with your intuition, your gut instinct.  Developing your connections with your higher self, your guides, your Angels and understanding your own energy and inner guidance system.  We came into this life knowing all this but often life takes over and we
forget this spiritual side of us.  I like to keep it simple and fun, as life can be complicated
enough.  All my practices and exercises fit into busy lives.
I trained as a Reiki Master to greater my understanding of myself and my own energy system.  I believe we are all still work in progress and I take my daily spiritual practices very seriously to continue my development.  More recently I have trained as an NLP Coach,
Practitioner of Time Line™ Therapy & Hypnotherapist and believe I have a wide range of spiritual practices and channelled guidance I can support my clients with.
A lot of my information comes to me in what I call my Angelic Downloads this is my automatic writing.
Whilst my Angels have given me all the inner strength I have needed they have also transformed by life by supporting me whilst I manifest and use Law Of Attraction.  I have gone from ex-council house to winner of ITV's May The Best House Win.  It took me just two weeks to manifest my first dream car – my Range Rover Evoque.  I have done 3 more Range Rovers since then, hot tubs, free cruise. For me thought it is not about the material things, they are fun, but the best thing I have every day is inner peace.
Living with the Power of THREE daily has meant it has had the ripple effect and now my children use it within their lives too.  They understand they have support and control of their own destiny and you can too.  We all can!
Why you need The Power of THREE!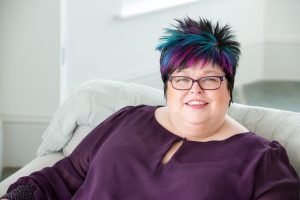 I want you to know, you have Angels waiting to help you, everyone does. They are so easy to connect with.  You may well be getting signs already but not understanding them such as little white feathers.  A buzzing in your ear.  Synchronicities and messages in music. Maybe you keep seeing repetitive numbers etc
Maybe you are just not happy but don't know why, life is not satisfying you like it did.  Or you know there is more to life than what you have got and you want to find the reason you are here.
These are all signs you are spiritually awakening and this is fantastic.  It is remembering we are spiritual beings and connecting back in with all the intuition and guidance again, so you can feel connected and supported in life.
I want you to feel as supported by "The Upstairs" as I do.  I can help you by simplifying and supporting your spiritual journey, you don't have to do this alone.  Your Angel is really just an ask away.  Most of all I can help you know you are in charge of your own destiny, take control over your thoughts so you can really creative a life filled with whatever you want.
When I first learnt my Guardian Angels name was Geoff I thought I was going mad.  I didn't tell anyone what I was experiencing I didn't understand enough myself.  I have come to learn that your Angel knows so much about you and will communicate how you need it.  Mine knows I can't remember names, but also knows I have two family members called Geoff.  So if I forget that name I would be in trouble.  That's why he uses it.  The reality is Angels don't really have names nor are they male or female, but they are waiting to help you with everything.
They can help you find peace, clarity, focus and in control of your life.  So you can feel more confident, stronger, and can find better ways to cope.  You can be happier, overcome your blocks or fears, overwhelm and procrastination. Having all the guidance and reassurance you need to move forward positively.
I have been working with Amanda one to one. It has been an exciting journey of learning and open mindedness. And I have discovered so much about myself, others and the unknown. I would recommend it to everyone. Amanda is a pleasure to work with. She is funny, intuitive and a brilliant guide to self-development.
Helen Bowers, Lancashire
How you can work with me: