I'm so happy to be celebrating 10 years in business this week.  As part of that celebration I'm sharing lots of different things about my journey so far.  You are all part of this so let's celebrate together.
Today I'm sharing why I started this business and what life was like before it.  I love the flexibility of having my own business and I've spent some time reflecting on what life was like before it.
Before the business I have now I ran a guest house (bed and breakfast).  After my divorce I decided I wanted to be at home for my kids more and not go back to work in a regular job.  So this worked really well for us for quite a while.
Unfortunately, a little over 10 years ago I suffered a serious asthma attack that took me 6 months to fully recover from.  This was scary on a number of levels as my business back then was not only my income stream it was also our home.  This prompted me to start thinking about what I really wanted.
Listen to the full story in today's 10 year anniversary Live.
Monday 9th December 2019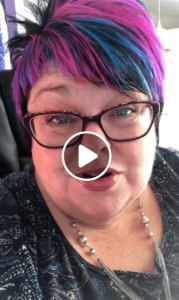 _
Come and join my Private Manifesting Club – Abundance Club (it's where I share my manifesting secrets).
Not ready for the club yet?  Grab one of my free resources to help you on your journey.