When you don't know what you want!
Before you watch the video, grab a pen and paper, as I have a little exercise for you to do.
When manifesting, it's so important to be crystal clear on what it is you want.  For example, when ordering in a restaurant you are very specific about what you want to order – you don't go in and vaguely just ask them to give you anything.  Remember also, it's about how you feel.
You can do the exercise, which formed part of this week's Meditation & Manifestation Mastery, by clicking below.
Tuesday 12th November 2019
Come and join my Private Manifesting Club – Abundance Club (it's where I share my manifesting secrets).
Not ready for the club yet?  Grab one of my free resources to help you on your journey.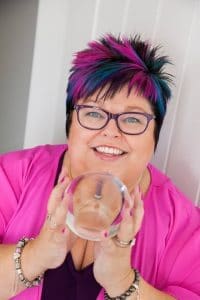 Amanda Tooke, also known as "The Angel Mystic" is a Spiritual Teacher to people with big dreams.  Amanda is also a Reiki Master, a published author and has featured on television, radio and columnist for Fate & Fortune Magazine. Amanda is the creator of The MAP – Manifesting Abundance Process that she teaches in her membership site Abundance Club. Amanda also runs 5 * Angels in Anglesey Exclusive Spiritual Retreats, plus various online programmes and 1:1 work encompassing Angels, Spiritual Development and the Law of Attraction and the energy of Passion!
Contact her at info@mystic-moon.co.uk or visit her website where you will find lots of free resources  https://www.theangelmystic.co.uk/.
Liked this post? Read another related post...
So far this week I've spoken about my motivation for starting my business, my health issues and using Law of Attraction to overcome them and turning my money story around using a positive mindset. Being a natural born psychic I've been experiencing weird stuff most of...
I started my alternative business during a recession and here I am, 10 years on! This week I've already talked about stepping out of my spiritual closet and opening my shop to help support my family, along with my health issues.  I talked today about turning my money...