We have all been there – we are manifesting something and a curve ball heads our way.
How do we deal with it?
Click the link and I will tell you…
What do you do when you get something you are not expecting!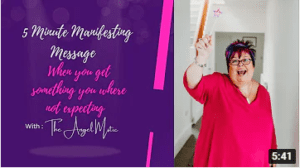 Register to join my Private Manifesting Club – Abundance Club next time the doors are open (it's where I share my manifesting secrets).
Not ready for the club yet? Check out my free resources on my website to help you on your journey.