Quite often in life we have expectations, things we want.  When we are manifesting we think it's going to feel good and amazing.  We then get caught up in the 'how' and block ourselves.  Life doesn't always go to plan.  Like this weekend when my family all went away to celebrate my son's birthday.  A few things didn't go to plan; the weather was very wet, our accommodation was wrong, to name a couple.  We could have let this ruin our weekend but we didn't.  We can't control a lot but the one thing we can control is how we feel about anything.
I discuss this topic in greater detail on this week's Confessions Of A Psychic.
Tuesday 23rd July 2019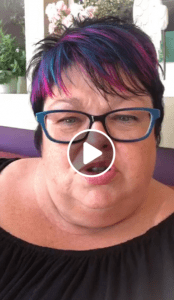 Come and join my Private Manifesting Club – Abundance Club (it's where I share my manifesting secrets).
Not ready for the club yet?  Grab one of my free resources to help you on your journey.