I started my alternative business during a recession and here I am, 10 years on!
This week I've already talked about stepping out of my spiritual closet and opening my shop to help support my family, along with my health issues.  I talked today about turning my money story around.
These days I can go out and buy what I want when I want.  This has not always been the case and I used to be on benefits, living off credit cards, moving money around to pay my bills and having to remortgage.  This was the vicious cycle and my life for many years as a single mum.
I wanted a better life for me and my kids, to to be a better example for my kids.
Listen to more in today's 10 year anniversary Live.  Stay to the end as there's a special visualization for you.
Wednesday 11th December 2019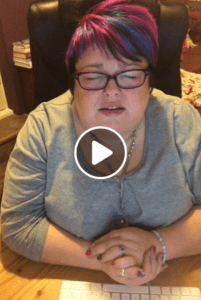 _
Come and join my Private Manifesting Club – Abundance Club (it's where I share my manifesting secrets).
Not ready for the club yet?  Grab one of my free resources to help you on your journey.