The New Me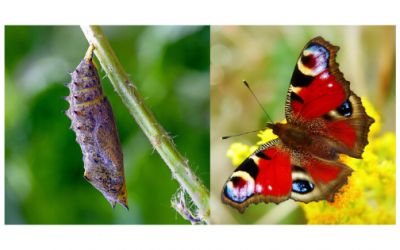 I really do feel like a different person, yet I don't have a different life.  Everything is still the same. The same work, the same home, the same relationships, doing the same things with my friends and my family.  Yet now I am doing it all so differently.
Things that triggered me, no longer do.  Things that upset me, now don't bother me.  Things that annoyed me, I just smile at. Things that scared me have lost all their power in holding me back. Things that people did that hurt me, now I am OK with and just send them blessings. I now have boundaries in place for the things that made me sad. For me the biggest thing is that I no longer feel guilty about things I think I should do, I don't feel obliged and pressured anymore. It's incredible.
Another Level Of Transformation
If you have followed my journey you will have heard me talk about the transformation but more and more keeps coming to light.
I am operating totally different in my business. Never before would I have done a live on my personal page, but now I am not bothered and don't bat an eye lid.
I am so focused and driven on what my business and my message is about, I am not worried what people think.  I would have been before on my personal page, but now all I am concerned about is the people I love to serve and support.
Still No Chocolate!
It still amuses me that I still haven't had any chocolate in 3 weeks.  That is unheard of even on all my eating plans in the past. That to me is a huge reminder of how powerful NLP is and more importantly the power of the Unconscious Mind.
Quite honestly I am bouncing and catching up with my friends and hearing their comments on the difference they are noticing with me is wonderful.
Not All Bad
Before I had my therapy I was so low, sad and hurt.  I wasn't sure any more what I wanted.  I felt so consumed by problems.  All my positive usual upbeat outlook had gone and I was so negative.  It had been coming on for a while with family issues but when my relationship failed it all got compounded and I was really struggling to get over that.
Life was not all bad but the bits that were not working out were taking over and it was hard to keep pretending to be happy.  I was so overwhelmed and a far cry from how I normally am, I knew it would be a slippery slope if I didn't do something.  My anxiety was crazy, every day was a battle.
The Universe Had My Back
I wasn't sure what to do to find a way out, but then I found NLP.  Or NLP found me!  I was chatting to someone I had spoken to a couple of weeks earlier and wow I noticed in a difference in her and her mindset.  It was a huge shift and I thought that is what I need.
Being free of all the anger, sadness, hurt, grief and fear and without going into all the content has been so liberating for me personally.   This is what Time Line™ Therapy does for you.
Of course, riding in lifts in comfort and ease is a bonus but the real big stuff is the day to day way I operate now.
Harmony
I feel more congruent in myself.  My energy, motivation and confidence is back more than it has ever been.  I am filled with ideas and have so much clarity about what I want now.  I am taking action easily to make it happen.  I have a bigger sense of trust and feel more secure in both my body and life.
It has had a huge effect for me and my confidence is sky high, my anxiety is gone and like I say, I feel so much better. I feel well and I feel so happy again.  I am singing and dancing about like crazy each morning.  I had not done that for months.
Gratitude and Support
I will be forever grateful for finding NLP and especially Time Line™ Therapy.  If you would like to find out more then please email me as I am now a qualified NLP Coach, Hypnotherapist and Time Line™  Practitioner and love supporting my clients with this. Everyone deserves to be happy and sometimes we need a little help to discover it again, but it is always within us.  It is just about letting go of the past so we can move forward.
_______
If you want to learn what a daily practice can do for you, Abundance Club is the place to hang out where I can support you to create yours.
Not ready for the club yet?  Grab one of my free resources to help you on your journey.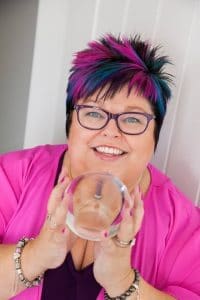 Amanda Tooke, also known as "The Angel Mystic" is a Spiritual Teacher to people with big dreams.  Amanda is also a Reiki Master, a published author and has featured on television, radio and columnist for Fate & Fortune Magazine. Amanda is the creator of The MAP – Manifesting Abundance Process that she teaches in her membership site Abundance Club. Amanda also runs 5 * Angels in Anglesey Exclusive Spiritual Retreats, plus various online programmes and 1:1 work encompassing Angels, Spiritual Development and the Law of Attraction and the energy of Passion!
Contact her at info@mystic-moon.co.uk or visit her website where you will find lots of free resources  https://www.theangelmystic.co.uk/.
Liked this post? Read another related post...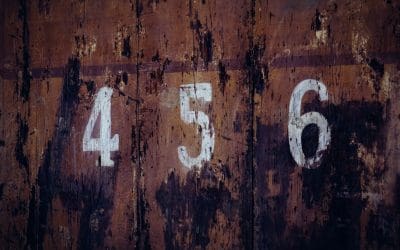 Receiving Signs Signs from our Angels can come in many different shapes and forms. Some of my favourites are little white feathers, those soft little fluffy ones, that seem to come from nowhere and turn up just when we need them.  Sparkly lights in the in your...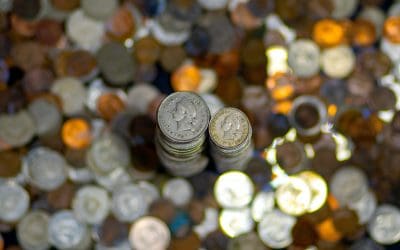 A phrase I absolutely CRINGE when I hear it, because I know how limiting it is and how it blocks people's manifesting more than they even realise is…….'I can't afford it'. The Truth I can remember being about 16 when I first started to really hate hearing this...