Geoff is my Guardian Angel and my Dear Geoff blog is like taking a sneaky peak into my diary and all I ask him for.  I hope by reading these blogs you will know how your Angel can help you. X
Dear Geoff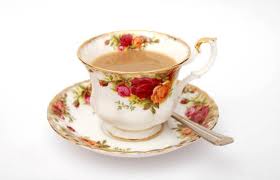 It had been such a busy day and there we were reaching the end of the afternoon and yet another tea was looming.  Oh you know as well as I do, I don't like cooking.  I don't like thinking about what to cook, doing the actual cooking and I certainly don't like the lack of appreciation I often get when I do really try.  So over the years it has certainly become a "don't like task".
But I was thinking of doing pasta and the family welcome it with as much enthusiasm that you might have thought I was offering to serve a bowl of Pedigree Chum!  To be honest I sometimes wondered if it wouldn't be easier, well the dog never moans!
So foolish me, thinks well I don't know what I can do. Sitting down with a cuppa and contemplation, I ask for you to give me motivation to get back off the sofa with an idea of what to cook.  I had no sooner finished my drink when I thought "I know chilli". I went to check we had everything and we did.  No surprise really as I know you would not have dropped that idea in to my head if we hadn't got everything in, as you knew how tired I was and it is not like we have a shop nearby.
You even helped with the can opener as normally it always sticks and I have to get a knife out but this time opened with ease.
To be honest I have to say I quiet enjoyed cooking the chilli and it turned out a much larger pan than I thought, so I decided to ask my parents round to eat with us too.
So thanks Geoff it turned into a nice family meal.
Would it be too much to ask to have a chef move in, whoops they do say be careful for what you ask for!
With love and thanks as always
A x