I've been a little busy lately since becoming a nana for the very first time and I am in love with the little Angel, Fliss.  But I'm back now!
Are you getting stuck with the how of your manifesting and giving up?  The one thing you must always do is to keep thinking about what you want – whether that is via writing it down or visualising it and always believe that it is possible.  Anything is possible in the most incredible ways.
Learn more about this from this week's Meditation & Manifestation Mastery.
Tuesday 15th October 2019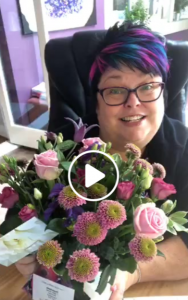 Come and join my Private Manifesting Club – Abundance Club (it's where I share my manifesting secrets).
Not ready for the club yet?  Grab one of my free resources to help you on your journey.