HOW TO GET MORE DONE – IN HALF THE TIME
Your juggling home and business, time evaporates on you, so much to do.  Sometimes you don't know what to do first or where to start.  The amount of hats you have to wear is exhausting and totally overwhelming.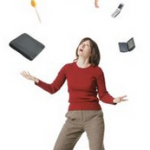 I want to share with you just some of my tips, starting with my Universal TO DO List which will mean you can kiss goodbye to that never ending list of jobs!
I will show you how to get more done in half the time.  How to get the Angels and Universe supporting you so you can get the success you deserve and free up some time for you.
This is a UNIVERSAL TO DO LIST that really works for anyone, it is astonishing how it does. This is just one of the things I share with my business buddies on my BLAST programme.  So if you are ready to give it a go just click below and sign up FOR FREE as you will be taking the first step of clearing that business overwhelm for once and for all.
CLICK HERE>>TO GRAB YOUR FREE UNIVERSAL TO DO LIST<<