Combine Law of Attraction and Angels in your business so you can make the money you deserve
This will lead you to attract clients and customers who JUST FIND YOU. Business becomes easy when you do it the Angels way.  So you can say goodbye to – stress, overwhelm, panic, overworking and not earning enough.
You didn't start in business to struggle
Are you tired of hearing marketing advice about sales pages, opt ins, funnels, building a list, auto-responders and pay per click advertising? Perhaps you don't know where to start and are feeling overwhelmed.
Or are procrastinating because you just don't know what to do first. The days are not long enough, there is too much to do. You keep losing your focus and desperately need help but can't afford any. You are sick of struggle and are ready to give up.
I know how it feels; I was like that. I worked so hard trying to follow all the advice and it all became too much until I discovered I could use my Angels and energy in my business, just like I had in my day-to-day life. Boy, I wish I had worked that out sooner!
B.L.A.S.T. is your Business Life and Success Transformation

Marketing works but only when you have got the right energy behind it. If the energy behind it is stressed, you are not going to get anything else but stress. This is the basic law of manifesting.
I decided it was my business and I was going to do it my way. Combining Angels and energy gives you incredible results. You need to know this so you can:
Transform your business with ease
Get support in your business
Make marketing easy
Get business success
In BLAST I show you how to make things happen in your business.
How to attract clients and customers who find you without placing a single advert.
Yes, I totally recommend using some marketing plans, budgets and strategies, but most of all I show you how to use energy to make your business life simple AND Successful! Using energy and your Angels, possibly the most powerful tools for your business, will mean that you quickly and easily achieve success.
In my B.L.A.S.T. for Business Programme you gain all you need to harness this success by having the right energy around you. I teach you exactly how to use it, so you can be the leading edge in your field.
Don't use a VA or PA until you have used your AA!
In business, we often use a PA or a VA to support us in our work. With BLAST we have our AA – our ANGEL ASSISTANT – waiting to help day-by-day, and costing you nothing. I show you how to access and work with your AA to benefit your business. I honestly don't know where I would be without mine, giving me focus, keeping me calm, and supporting me throughout my working day. It can be hard working for yourself, as you know. We often have to wear so many hats, have too many tasks to do, don't have enough time, and have no-one to bounce ideas off. It's tough.
Using your AA for Business
Using your AA makes being in business so much easier.
Hand on heart this is possible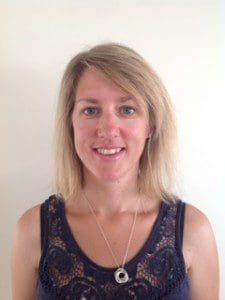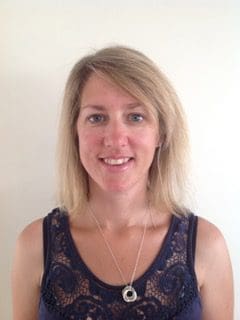 It sounds too good to be true, doesn't it? With my hand on my heart, I can say this is possible but don't just take my word for it. Check out the testimonials of others who you can meet in the forum too.
"Thank you so much Amanda for your kind and compassionate approach. The BLAST programme has been fantastic. It has helped me focus my vision and manifest the future of my business. Your input and experience have been invaluable to me and I know that the future is bright, thanks to your help. The angel guidance you are able to offer along with your business knowledge has brought me clarity and direction. I have been working alone to establish my business and it can be difficult to remain focused and motivated. The one-to-one sessions with the workbook were invaluable, an opportunity to dig deep and explore what blocks I had and how they could be resolved. I know I will work with Amanda again in the future, and have already recommended her to my friends. Invest in yourself with Amanda; you won't be disappointed! Many blessings Amanda."
Helen Owen x
A successful business is easy with your Angels help
A successful business is easy to achieve no matter what field you are in. Nothing gives me more joy than helping you create your success too!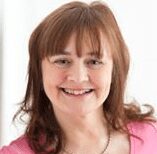 "I really felt I needed a substantial boost to reignite my enthusiasm for my business (and my personal life too, if I'm honest!) and BLAST was just that! I'd always been fascinated about the power of manifesting, the impact of positive and negative energy, and ways in which I could work with my angels – with BLAST I was able to learn about all of these things and find out how to apply them both in a business and personal context. As a direct result of working with Amanda, I refocused my business to align it with what I intuitively felt was the right area for me; in doing so, I've found that the right people for me to work with have shown up at just the right time in a way that never worked so well before. The Facebook group is also a great source of support, with input from Amanda and from other, like-minded people who have lots to share. I often revisit my notes, worksheets and recordings, and regularly find something new from them even now. BLAST is a great programme, and I have no hesitation in recommending it to anyone!"
Jackie, Blackpool
www.angelassistant.co.uk
Start making the money you deserve today
How can Angels help your Business
And there is so much more, as you find out when you sign up and join the B.L.A.S.T. for Business Programme.
You can manifest with Angels and create exactly the business you want, from the hours you work and the money you earn, to where you work from and who your clients are. And it's easy to implement into your working life. By following the simple steps I teach you, you will quickly see the results, which will soon lead you to a more content and happier you.
You will be more in control, knowing you are now in charge and can take your business in any direction you choose. No more blaming the economy – you step up and you know the success of your business is in your hands. And of course this will have a ripple effect of positive consequences.
You can use the principles you learn on my B.L.A.S.T. for Business programme in your personal life, and you can get the whole family and your friends on board too!
Don't feel lost and overwhelmed
So, if you are feeling a loss of direction, want success but don't know how to get it, and you feel at the point of overwhelm, B.L.A.S.T. is what I have created for you, so that you can fill your programmes, diary or meet your sales targets with Angelic ease.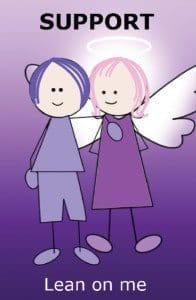 B.L.A.S.T is an extensive programme and here are just a few things we will cover:
You don't have to do this alone
BONUS: You get one free month Abundance Club membership
Abundance Club is my private manifesting club where you have access to more of my manifesting secrets. You can ask questions, share your abundance windfalls and get support. It is so beneficial mixing with like-minded people.
You can meet others that are doing my programmes, get support from them and me as I am regularly in the private Facebook group answering your questions.
Please note: Your subscription to Abundance Club means you become an exclusive member of my club, where lots of people hang out with me and learn how to manifest with their Angel's help. If you don't completely love it you can cancel Abundance Club at any moment, just email hello@mystic-moon.co.uk. Otherwise you can stay in the Club for as long as you want, as your Club membership will continue automatically after your free month has ended, at $28/month until you cancel.
Get help in your business today
BLAST really helped me to keep on track in the early stages of building my business. The knowledge and evidence of there being energy on our side, not just luck or facts, was a great help on several occasions. Amanda is a lovely, helpful, kind, knowledgeable and authentic woman. Having the Angels and Amanda on my side will continue to be a gift for a long time to come
I have been working with Amanda and was taken aback by how much knowledge she has. I was slightly skeptical whether this would work but I knew my business needed something, as if not, I would have to go and get a job. Within the first week the phone started to ring and clients booked. Each week it is getting better and Amanda keeps me accountable. I am really excited about what lies ahead.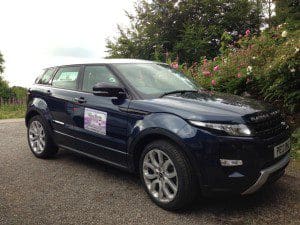 I bought my dream car, which took me just 2 weeks from sitting in it to it owning it – how? By manifesting it with my Angels support! I launched and filled all my VIP places without even having a page on my website – this stuff works.
I don't actually know where I would be without my connection with Angels – they keep me focused and calm, supporting me throughout my working day. You don't need to be psychic to do this. You don't need to have a spiritual business. You just need to learn to connect with your intuition and your Angels so you can start to use your natural ability to manifest in a more conscious way.
I love B.L.A.S.T. for Business, because I love seeing people achieving their goals, feeling their lives turn around, and hearing their stories of success.
Now it's your turn – you work in your own time with my downloadable programme.
The work with Amanda, brought in focus what was required. It triggered the determination and the vision required to move forward and develop my business. Which is happening on various levels. So thank you Amanda for assisting in the changes. Cheers!
You get everything you need for easy success, my programme explains Law of Attraction in a way you can easily understand and most importantly put into action. It will help you align to your goals and teach you to connect with your Angel to give you all the emotional and practical support you need on your journey to success.
It is delivered to you as:
130 minutes of MP3 Audio to listen to in your own time.
Full extensive manual with worksheets.
Six modules complete with exercises and worksheets.
A detailed questionnaire to get you clear on your business and your goals.
Specially created 'to do' lists to keep you accountable.
BONUS 1: One FREE month Abundance Club membership.  This includes access for the month to the Abundance Club Facebook group where you can contact me and others in the club, get support, post your amazing achievements, and get accountability. I am regularly active in the group to support you and post extra juicy nuggets too! This is priceless, you never know who you will connect with in the group.
BONUS 2: An exclusive live recording of my online Angel Awareness Programme totally FREE
This is an investment in the biggest asset in your business – YOU!
Plus you will learn principles that you can use time and time again. Principles you can use in life whenever you need them.
Everyone who has already completed the programme agrees that they feel so much happier and more content since learning these simple principles.
"A dynamic course, which treads the spiritual path with practical feet. Lots of good and practical grounded information pulled together in a creative and fun manner. If you seek to bring a spiritual and angel based influence into your business check out this lady and her Blast course. Her Angel Intuitive cards are beautifully simple and clear and work well for the beginner as well as seasoned readers. I have been reading Tarot for over twenty years and found them fresh and direct. All the best and many thanks Amanda you are a star"
I have just completed BLAST. I am not sure what I expected from it but the result is it has given me a completely new outlook on my business, and also my life! There is, obviously, a hidden energy behind the words and exercises that touched me at a core level. There was much to take in – I am only pleased that I still have the notes and recordings to look back on to remind myself just how easy it really is. If you want to give your business, and yourself, the best possible chance of success – I whole-heartedly recommend that you do the programme. Thanks Amanda – you made it thought provoking, easy to understand, informative and, best of all for me, fun. I'll be totally honest and say the results didn't appear instantly for me – and until the end of the programme I wasn't convinced I was getting it – but somehow they all pieced together and made perfect sense. As a result I am now ready and willing to move forward with my business and have a BLAST of my own
Since joining the programme, I have realised my ability to manifest. In the first week I doubled my income and in the second I tripled it. I am a much happier, more positive person and feel confident in achieving my goals. I also have a greater understanding of myself and how I work, thanks Amanda.
My guarantee to you
I am so confident you are making the right decision that I promise you this. Work through the programme, and if you don't get the results after implementing the exercises in the modules, show me you have done the work I will refund you no questions asked and no hard feelings. I can't say fairer than that.