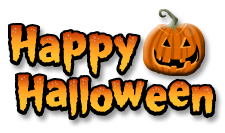 Halloween – what is that really about?
Nights are drawing in, leaves are dropping and there is definitely a nip in the air.  This can only mean one thing Autumn…. and of course Halloween.
There are many misconceptions on this international festival.  We can be forgiven for thinking it started in America, but this in fact is not true nor is it sinister.
So what is Halloween – what is that really about? Should we be be concerned?
Halloween is a Pagan festival, a celebration of the harvest, the turning point from Summer to Winter.  It is also called Samhain and is known to be when the veil between heaven and earth is it's thinnest.  By that reasoning communication with spirit should be at its easiest.
Either way it is a great time to come to connect with your loved ones in spirit and of course your Angels.  You can meet your Angel in my free meditation just click below to download it now.
>>>DOWNLOAD MEET YOUR GUARDIAN ANGEL MEDITATION<<<
Or, maybe you would like some guidance in the form of a reading.  My 30 minute reading is currently on offer till end of November.  Normally £45 now just £35 all done via phone or Skype.
Happy Halloween
A x