Permission is a bit of a weird subject but I believe it's something that needs discussing more.
Today's topic all started when I went to get my feet done last week and the lady treating me asked if she had my permission to do my feet?  Really?  This got me thinking about permission.  Do you give yourself permission to enjoy pleasure in your life?  Do you give yourself permission to go after the things you really want in life?
I discuss this topic in greater detail on this week's Confessions Of A Psychic.
Tuesday 19th February 2019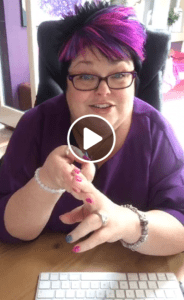 Come and join my Private Manifesting Club – Abundance Club (it's where I share my manifesting secrets).
Not ready for the club yet?  Grab one of my free resources to help you on your journey.