What is it like to be in alignment and out of alignment?  What actually is alignment and do you actually need it?  Well, you can't manifest without it so yes, you definitely need it.
When I use the word alignment I mean when you are totally lined up with The Universe.  It feels magical, no blocks or limiting beliefs, you feel totally worthy of what you want.  You are in flow, you are thinking things and they are happening. Being in alignment does take some effort on your part but it is totally worth it.  You can also slip out of alignment, the key is to understand when this happens and what to do about it.
I discuss this topic in greater detail on this week's Confessions Of A Psychic.
Tuesday 22nd January 2019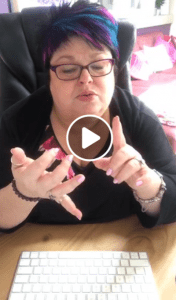 Come and join my Private Manifesting Club – Abundance Club (it's where I share my manifesting secrets).
Not ready for the club yet?  Grab one of my free resources to help you on your journey.