What we are living is what we believe and what we believe is our truth. But is it really ours?
Click the link to find out…
Are you living someone else's life?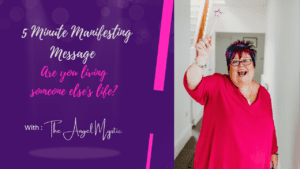 Register to join my Private Manifesting Club – Abundance Club next time the doors are open (it's where I share my manifesting secrets).
Not ready for the club yet?  Check out my free resources on my website to help you on your journey.