Testimonials
Wow, I am totally overwhelmed by all these testimonials so a big thank you to everyone who takes the time to write such lovely words in all the letters, cards, emails and facebook messages I get. It is my absolute pleasure to work with you and help you on your journey.
An Audience with the Angels –
Hello, I have been thinking about the evening so much, it was fantastic.  It was quite coincidence I was there, but I am so pleased I was.  I will phone you next week to book a phone reading.  Meanwhile I wish you love and the continuing messages of Angels, thank you so much for the work that you do for all of us.  With Warm Wishes, Louise xxx  
Thank you for a great night out last night.  It was great and your reading you did for me was spot on.  Julie x
Dear Amanda, Thanks for a FAB evening at you show.  Jan is well happy with the surprise and the evening out we had.  Thanks again for a fab night.  I'll be looking out for more on the website.  Love 'n' light ~ Mark & Jan xx Namaste
Readings & Programmes –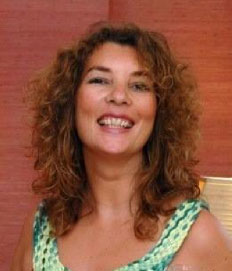 Amanda gave me an angel card reading in April this year. I wasn't sure what I wanted to know, but front and centre of my mind were business and my impending house move. Imagine my surprise when the lion's share of the reading focused on relationships. Nothing could have been further from my thoughts! Amanda picked up a block I couldn't even get a sense of. She advised me to do a forgiveness exercise on an ex I thought I'd completely forgotten (and forgiven) and told me a man would soon be on his way. I did the exercise and started packing boxes. A few weeks later my house mate had some friends over. I went downstairs first thing in the morning; no make-up, PJs on…. to find my (now) man sat at my kitchen table, drinking tea. I always knew that when you lined up your energy, no action was required. But I have to say, this 'surprise' meeting even astounded me! Now I'm working with Amanda to experience the same ease in other areas of my life. Watch this space……Julie Holmwood (London)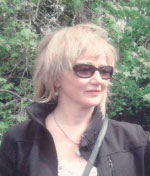 I have been part of a development group that Amanda set up to manifest with your angels. I have been reading and listening to information on this for a while now but somehow Amanda seemed to pull all the threads together and helped me to turn all this to reality. The programme was very structured with a four week plan of issues to be discussed and homework was given each week and targets were set. I would definitely recommend Amanda and would use her again for self development. Sheila Thomas (Cumbria)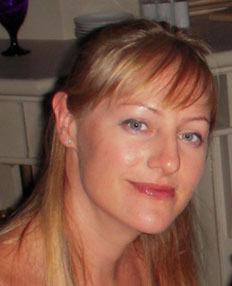 I have done both a psychic development and online manifestation course with Amanda and have thoroughly enjoyed both. What i have loved most is her down to earth approach and ability to help me develop spiritually whilst I still manage a busy life.
I have managed to manifest more time and with that I meditate most days, connecting to my guardian angel and spirit guides who give me invaluable advice and support which feels absolutely amazing! I have also attracted more like minded people into my life and it has been such a pleasure to share this spiritual journey instigated by Amanda,  and I'm sure this will also help with my development.
Overall Amanda seemed to pop into my life just when I needed the right kind of guidance and I would highly recommend her to anyone. I'm now really looking forward to her running a psychic/angel party for me and meeting other likeminded people at the manifesting workshop. Maria Harrop (Dubai)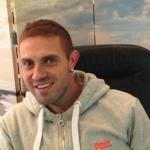 "Since joining the programme I have realised my ability to manifest. In the first week I doubled my income and in the second I tripled it. I am a much happier, more positive person and feel confident in achieving my goals. I also have a greater understand of myself and how I work, thanks Amanda" Jonathan Hill
"I ordered a 10 card general reading from Amanda and all I can say is, it is spot on and has really helped me move forward. I can assure you, you will not be disappointed." Heather 
Amanda, 6 months has gone so quickly. I feel I have come a long way, but you have also reminded me of what gifts I already have.
Thank you for your amazing programme, which I can thoroughly recommend to anyone who might be thinking of becoming one of your VIP's, and would say don't hesitate do it!!
I would also say that Amanda's wisdom openness, and humour have turned an interesting journey into a joy!
Thank you again Amanda, my friend.
Namaste,
Gayle [Bell]
Thanks Amanda for a fantastic session. Very informative and amazingly accurate. Thanks for helping me meet my spirit guide too and for showing me the way forward. If anyone is thinking about booking any of the sessions do not hesitate, this lady is truly blessed and so very easy to talk to. Mary xx  – Jan 2015
Recently I received a phone reading from you. Your calm clear guidance helped me feel that I could help myself with various long standing issues and get myself 'back on track'. Two weeks later I have followed your guidance and am starting to feel re energised and so much happier as if a huge weight has been lifted from me.  Many Thanks Gill –  Jan 2015
I went for a reading today with Amanda and it was extremely helpful and positive. I so desperately needed some guidance with a current difficult time in my life and I have come away with a better outlook and will definitely be calling on my angels in times of need. Thank you Amanda, wonderful to see you again x
Many thanks Amanda for your reading today it was so very accurate yet again. The reading gave me clear and concise guidance in the steps that I need to take to make this a successful year ahead and the lovely things that I have to look forward to. You were spot on with the issues I'm faced with currently and how I'm feeling about them. I feel much more confident about the challenges ahead and plan to manifest my intentions and clear any blockages with further guidance from yourself. To anyone reading this testimonial, I cannot recommend Amanda highly enough! Zoe
I really enjoyed my '2015 New Year Reading' with Amanda. Amanda's approach is relaxed and friendly and I immediately felt comfortable speaking with her, which was much appreciated as it was my first reading with her. Each card was explained in detail and how it related specifically to me and my year ahead. I would recommend Amanda and will be signing up for more readings with her going forward. Thanks Amanda. Jo Peirson
Your reading was so accurate, not that I'm surprised. Something else did crop up last w/e as you said it would, which made us have to make a decision. I used one of your favourite sayings over and over again – 'The Universe has my back' and, lo and behold it was staring us in the face. We've accepted the job offer and staying put. All we need to do now is manifest somewhere to live! Thank you again, so much Christine, Kendal xxx
Since meeting yourself, I have become a better person, I feel stronger each day.  I have told everyone about you, and how you have changed my life.  Tonight is my last night in Catterick before I start my new life in Scotland and I am a little wobbly about it lol.  But I just keep asking the Angels for strength like you told me in the the reading and I know I will get through tomorrow.  I hope to meet you again in the future. Clare Marie Barton xxx  
Thank you so much for your reading it was a truly magical experience……Just what I needed and it was so inspiring… So a big thank you Amanda for being a star…… Please let me know when you next show is.  Julie x
This is to anyone that has connections with Mystic Moon. I have been in touch with Amanda for the last 3 years. I first saw her in the shop in Windermere. I was going through a really bad time and I was at my wits end. I called in and spoke to her. I had an Angel reading and was introduced to Meditation. This started to make me feel better in myself. I also went to a few of her workshops which also helped. From there I started to put things together and learnt to trust my Angels. I have moved away from the Lakes recently. But still do my meditation although not as much as I should do. It seems when things start to improve I don't talk to the Angels as much I should do. Please do it and let them help. So please trust in your Angels and let Amanda help you along the way. THANK YOU Amanda x Margaret Heaton Hamilton
Very Intuitive & Connected, Amanda truly uses her Fabulous connection with the Angels to bring forth Healing, share information & give Comfort, Thank you for making both myself & mum feel so at home & also like such a Huge weight had been lifted, with Love & Blessings, Emma Summerfield
"Hello Amanda, I had an angel reading back in April where you told me about manifestations. I wanted you to know that the Angels listened….." "Thank you for your guidance. My life is so much better with angels. Take care, Be happy". Louise
Dear Amanda, We popped into your shop a year ago last December and bought a large Rose Quartz as we loved it and you thought it would help us to conceive…Well it did! We are now the very proud parents of a gorgeous little boy called Noah who was born at the end of October! As promised we wanted to let you know how we got on and the crystal is now beside our bed by the cot to help us all sleep and he now sleeps through the night! We hope this card finds you and your family well and the shop has turned into a prosperous and joyous venture! Love from Marie, Mark and Noah x
I decided to see Amanda because I had a big decision I needed to make, but I was getting bogged down in the practical implications, and felt I needed some guidance on how to proceed. Just speaking to her on the phone to make the booking Amanda picked up on this and I was amazed there and then! Without mentioning any details to her, Amanda tuned straight in to my energy, telling me things around me she had no way of knowing. She told me alot about me, my life, my home, even my driving (!) and offered me ways in which I could improve my well-being as well as things to look out for in the future. She picked up on several key elements of the decision, and confidently assured me of the direction I should take, taking these into account. All of my hesitancy disappeared as soon as I left the house, and I felt sure in my heart of what I needed to do. I was uncertain about what I would get out of the session before I went, but I would say to anyone considering it – go. It gave me the reassurance I was looking for and a whole lot more besides. Thank you Amanda! Sara Brown
I visited Amanda last month for a reading. She was friendly and made me feel relaxed from the start. Having just been through some difficult changes in my personal life, Amanda pinpointed exactly how i was feeling and knew things about me that there was no way of her finding out. I did not feel rushed like i have done in the past with some readings and felt it was good value for money.
I came out feeling reassured that things will get better, I felt calmer and ready to face whatever the future holds for me.
I feel confident that Amanda's guidance has helped me address certain issues that were bothering me and i have become happier and better in myself since my reading.
I will definitely have another reading with Amanda in the future. Dani
Thank you so much for my reading today, you confirmed so many things for me and gave me the confidence I to believe in myself more. Thank you if was great to meet you. Hopefully we will meet again. Love and Light Emma x
The lady is amazing when I went to see her she told me a lot of things she could have never know if Grant wasn't standing next to her telling her. Thank you for your reading and look forward to the workshops. Lizzy Ali. X
You've done so much to help me, even without even knowing it I guess…but you have been such an inspiration and guidance for me. Amanda Messenger
I have had both types of readings with Amanda, which have been accurate, uplifting and extremely helpful. I have also attended a couple of her workshops which are truly amazing and will be attending a follow up on in March 2012. Amanda is lovely, talented and amazing lady. X Jill Turner
Thank you so much Amanda for my Angel Card Reading today, you have given me hope for my future and a positive insight into the change that I need to do. My guardian angel I love you and need you. Xxx Mandy
Dear Amanda, thank you very much for the Angel reading you did for me. Everything you said made sense and clarified some decisions I should be making. So a huge thankyou to a special lady. Kindest Regards Janine
I had a reading via telephone and I was very impressed with how she connected with my Angels and what she knew about me. She knew something about me that nobody else knows. She guided me on how to ask my Angels for the help that I need at this time. I found this a very positive experience and would recommend her to anyone that has an interest in Angels and how they can help you. Amanda is a lovely lady and I will definitely come back to her in the future. Aimee Keteca
Ever since my reading with Amanda I have had a sense of calm and understanding. I still am not sure how to ask my Angels for help but with time I am sure I will all fall into place. I wished I live nearer to I could join in with your classes, maybe I will have to visit Windermere and experience it. Thank you Amanda you are an amazing woman. Lots of love Linda x
Angel Guided Meditation