Create Abundance and Prosperity So Your Dreams can come true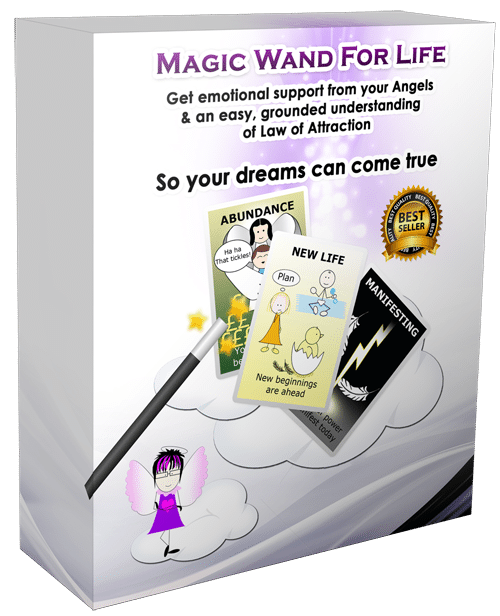 How will it feel if life stayed the same as it is right now?
If nothing changes internally nothing will change external, life will stay the same.  The same bad luck, the same struggles.  The same lack of abundance and prosperity.
What is Law of Attraction:
Like attracts like, what you think about and most importantly feel, is what you will experience in your life. The Universe is a mirror reflecting it all back to you.
I am sure you have heard this all the time. If you are anything like I was, it works for some things and not for others. That is because we have blocks and limiting beliefs standing in our way and we need to clear them.
The Universe is ready to deliver you anything you ask for:
The Universe is like a huge department store, fully stocked with everything you could possibly want in life. It has all the relationships with your ideal partners and not so ideal partners, all the items you could ever dream about, and all the things you definitely don't want.
It can deliver everything to you almost instantly if you are really aligned or it can take ages if you have blocks and limiting beliefs.
So how do you place your order at this wonderful store?
Not using an order form or words no!
That is not the language it understands. It is by your feelings. Whatever you are feeling it will deliver to you guaranteed.
If you are asking for abundance and feeling stressed, you will get more stress!
What Magic Wand For Life covers: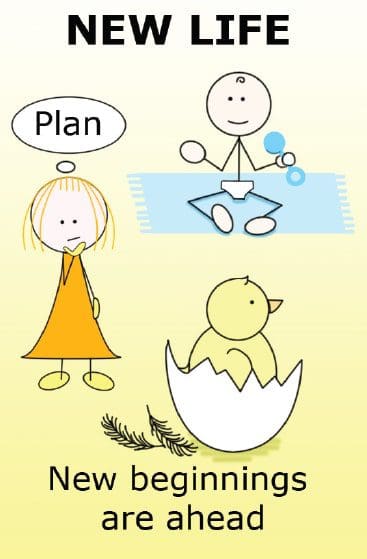 If you are asking for abundance and feeling stressed, you will get more stress!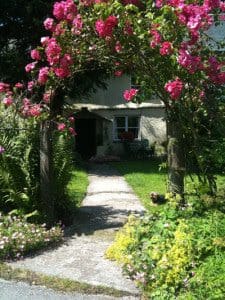 This programme will get you straight. It really will feel like a Magic Wand For Life so you can manifest (which is creating with energy) exactly what it is you really want.
I have recorded all the information you need so you can do this for yourself. Hundreds of people have now followed this and achieved amazing things.
No more dreaming about how you want things to be, you can actually make it work. I know because I have done it, time and time again, to create the life I love.
I have manifested houses, cars, jobs, better health, lump sums of money, friendships – the list of free things I have manifested is crazy. But most of all, the support and the peace it has given to me is the thing I love the most. Everything now feels possible, achievable, easy and fun.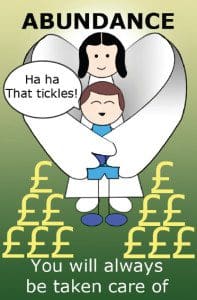 So many people have already followed these steps and have created amazing things in their lives with the support of their Angels.
Some of the things they have manifested are: new jobs, new houses, more clients, new relationship and more time in their life, plus lots of items totally for free such as a furniture, a new boiler, bed, sewing machine. To be honest, there is much more, but listing it does not do it justice. It has been a joy to watch people make these transformations.
As well as the psychical items that are manifested, people are also gaining a greater understanding of what I call 'The Upstairs'. This is our Angels, Spirit Guides and loved ones that have passed over, embracing their spirituality. Not to mention gaining a greater understand of themselves too.
By following this programme I went from living in a ex-council house to living in an amazing 15th Century Farm House that won ITV's May The Best House Win!
Is this not all a bit materialistic?
Yes it can be, but it can also be abundance in all forms – emotional, health, relationships, ease in life.  It can be whatever you want it to be.  You can decided.  This programme will help you manifest whatever you want in your life.  It is your life, your rules.  When you work with your Angels it will always be for the highest good of all and the emotional support is always available from the Angels.
What you actually get in the Manifesting with Your Angels Programme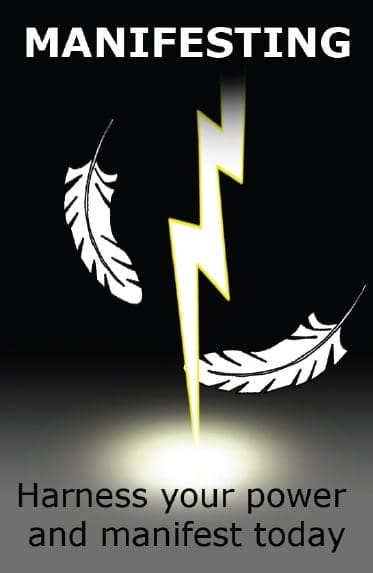 You don't have to do this alone
I'm gifting you this programme for FREE when you join Abundance Club!
Abundance Club is my private manifesting club where you have access to more of my manifesting secrets. You can ask questions, share your abundance windfalls and get support. It is so beneficial mixing with like-minded people.
You can meet others that are doing my programmes, get support from them and me as I am regularly in the private Facebook group answering your questions.Please note: Your subscription to Abundance Club means you become an exclusive member of my club, where lots of people hang out with me and learn how to manifest with their Angel's help. If you don't completely love it you can cancel Abundance Club at any time. Otherwise you can stay in the Club for as long as you want, as your Club membership will continue automatically after your free month has ended, at £49 month until you cancel.
Start creating your new life now
Get for free with Abundance Club! Limited time offer!
£199
I have been part of Amanda's Manifest with your Angels. I have been reading and listening to information on this for a while now but somehow Amanda seemed to pull all the threads together and helped me to turn all this to reality. I would definitely recommend Amanda and would use her again.
How would different could your life be?
This is transformational work, with support.  This simple easy to understand programme will give you all the tools you need to transform your life exactly as you want, with your Angel by your side supporting you every step of the way to your ideal life.
I have experienced the pitfalls, so you don't need to.
I am sharing you my knowledge, so you can move your life forward easily, fully supported by your Angels, creating whatever your heart desires.
 You can buy now by clicking the button below:
This programme has been incredible, it has literally changed my life, new house, job and relationship have all been huge manifestations, with lots of little ones on the way too. Most of all it has been the sense of control that I have realised I have over my own life now. Thank you.