Yak hairy legs and a short skirt
Yak hairy legs and a short skirt
To be honest I am quite disgusted with myself to go out with yak hairy legs and a short skirt.  What was I thinking going out like that?  I cringe as I looked down at these two hairy legs sticking out from quite honestly a skirt that was way too short for me! It was like one of those bad dreams that you realize you have gone out without your clothes on and everyone is laughing at you.  This however was not a bad dream it was real.  It was in fact one of my previous lives and was the first one I ever found out about.
Becoming interested in my past lives has been a large part of my spiritual development.  I have discovered understand them and most importantly healing were needed enhances this life. It makes this life make more sense.  You get a greater understanding of what is going on for you now, when you understand what you have been through in the past.
Angels keep us safe
I can also remember when I first took myself back to my past lives I was really scared.  I am not sure why I was scared, maybe it was just on the unknown or thought I might get stuck or see something I shouldn't.  I know now I had nothing to fear and everything to gain.   In fact the very first time I did it nothing happened I blocked it with fear.  However, once I learnt to relax and trust I was safe with my Angel I have learnt lots and seen some amazing things.  Our Angels will always keep us safe.
Like all my work I don't want you to come just to me for readings, past live regression, or even for clearing blockages and VIP work.  I want you give you the tools to be able to do it for yourself and support you by inviting you into the Mystic Moon On line community.  All my home study programmes come with life time membership to the on line forum where you can connect t with me and others on similar journeys.  I believe life is hard enough, so like to my spiritual development is easy and fun.
I have realized discovering your past lives is also easy with a simple meditation and connecting with your Guardian Angel.  The beauty of it is that you can do it as many times as you like, as I can guarantee you will have more lives than you ever thought possible.
It can highlight your blocks in life
I know I have not discovered all of mine yet but each time I come up against an obstacle in life I do my meditation with my Guardian Angel.  This can shed light on my blocks or why I am having some difficulties that I can't understand.
The problem I have had with trust in this life has originally come from the first life I discovered with my hairy legs.  I went into the past life and looked down at my legs I couldn't believe how disgustingly hairy they were, I honestly couldn't focus on anything else.  There I was wearing the shortest skirt with these thick hairs that really meant I had no need for tights to keep my legs warm.  I was so focused on these dark hairy legs that I hadn't take in anything else.  I hadn't realise I was in fact not a woman but a man. 
Oh boy, this came as a great shock, as I had always presumed I would be female, just like in this life.  It was then I realise I was a roman soldier and it was not in fact not a skirt I was wearing but tunic.  Once I had digested this information the rest of the life was shown to me and how my family was captured and held hostage.  I had to reveal some secrets and they would be released. As hard as this was I did it and told all to free my family.  Sadly, my family were killed anyway.  This was devastating and resulted in scaring my soul deeply causing me with trust issues in this life.
Have you had a past life?
Finding all this out as meant I could heal it, move forward in this life. I am released from my past, there is honestly lots of benefits in learning about your past lives and I am inviting you to join my FREE CALL next Tuesday 3 March at 7.30 pm GMT   to learn more about past lives.  I will be sharing amongst other things 3 things that will indicate that you have had a past life.
There are limited places so I do hope you can join me, to book your slot please click here, there will also be a recording made available for a limited time if you can't make the live call, this is not to be missed and the first time I have ever shared this information.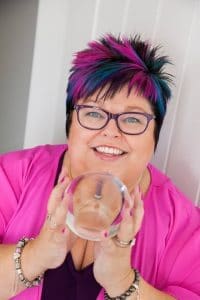 Amanda Tooke, also known as "The Angel Mystic" is a Spiritual Life Coach to people with big dreams.  Amanda is also a Reiki Master, a published author and has featured on television, radio and columnist for Fate & Fortune Magazine. Amanda is the creator of The MAP – Manifesting Abundance Process that she teaches in her membership site Abundance Club. Amanda also runs 5 * Angels in Anglesey Exclusive Spiritual Retreats, plus various online programmes and 1:1 work encompassing Angels, Spiritual Development and the Law of Attraction and the energy of Passion!
Contact her at info@mystic-moon.co.uk or visit her website where you will find lots of free resources  https://www.theangelmystic.co.uk/.
Liked this post? Read another related post...
Today I delve a bit deeper into how we can create using the Law of Attraction.  Can we cut a deal with The Universe?  What do you think? Universal energy is something we can plug into and use to manifest what we want, placing our orders with The Universe.  However, we...
What is it like to be in alignment and out of alignment?  What actually is alignment and do you actually need it?  Well, you can't manifest without it so yes, you definitely need it. When I use the word alignment I mean when you are totally lined up with The...