What I Do When I'm Blocked
We are all the same and can manifest what we want.  However, we can also all feel like we are sometimes blocked and stuck and that no matter how hard we try and how good our manifesting practice is, we still haven't turned up what it is that we want.
At this point, we might fall into the trap of thinking that manifesting and the Law of Attraction don't exist.  This happens for a reason.
In my latest Confessions of a Psychic video, I talk about this topic in greater detail, explaining more about what I do when I'm blocked:
I'd love for you to comment below with your thoughts, ideas and own experiences on how to unblock yourself.
If you would like the Angels to help you with your manifesting, download my FREE Manifesting With Your Angels meditation.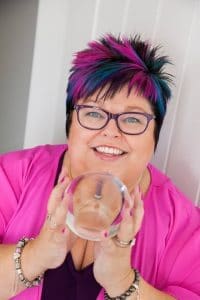 Amanda Tooke, also know as The Angel Mystic is a Spiritual Life Coach to the stars and people with big dreams.  Amanda is also a Reiki Master, a published author and has featured on television, radio and in various publications. Amanda is the creator of The MAP – Manifesting Abundance Process that she teaches in her membership site Abundance Club.
Amanda also runs 5 * Angels in Anglesey Exclusive Spiritual Retreats, plus various online programmes and 1:1 work encompassing Angels, Spiritual Development and the Law of Attraction.
Contact her at info@mystic-moon.co.uk or visit her website https://www.theangelmystic.co.uk/