Understanding Your Angel Signs
Understanding Your Angel Signs
This is a topic I've talked about a lot.  We can all have different Angel signs like little white feathers, synchronicity in numbers, spotting butterflies or rainbows.  For me, it's tickle on my nose.
If you see or experience an Angel sign it can be to let you know whatever you've asked for help with is being worked upon or it can be as simple as a reminder from your Angels to remind you that they are there to help you but need you to ask them first.
In my latest Confessions of a Psychic video, I talk about this topic in greater detail, explaining more about Angel signs:
I'd love for you to comment below with your Angel signs.
If you would like the Angels to help you with your manifesting, download my FREE Manifesting With Your Angels meditation.
Download my FREE Cheat Sheet and begin changing your money story today in 10 easy steps!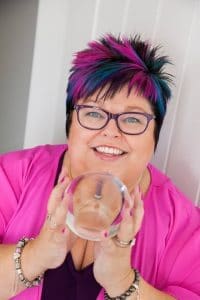 Amanda Tooke, also known as The Angel Mystic is a Spiritual Life Coach to the stars and people with big dreams.  Amanda is also a Reiki Master, a published author and has featured on television, radio and in various publications. Amanda is the creator of The MAP – Manifesting Abundance Process that she teaches in her membership site Abundance Club. Amanda also runs 5 * Angels in Anglesey Exclusive Spiritual Retreats, plus various online programmes and 1:1 work encompassing Angels, Spiritual Development and the Law of Attraction. Contact her at info@mystic-moon.co.uk or visit her website https://www.theangelmystic.co.uk/. 
Liked this post? Read another related post...
I wouldn't like to think what my life would be like without my Angels and when I became ill, it was the second dark time they came to my rescue - the first being my divorce.  By sharing this part of my journey I know it will help you too. Discover more on this...
During difficult and dark times we can often forget to ask for help from our Angels.  It is so easy to get caught up in the drama of our situation.  We'll then often ask for help and expect some massive, obvious sign from the Angels that they are there, helping us. ...