My Top 3 Manifesting Questions (this might be my most useful blog post ever!)
My Top 3 Manifesting Questions
(this might be my most useful blog post ever!)
When we are consciously manifesting we can tie ourselves in knots trying to get it right. We often block ourselves before we even start. We mull things over, overthink the "HOW" and may even try to journal but have not got a clue what we should be journaling about.
There are 3 questions I go back to every time when I am preparing to manifest something new. I use the questions in any area of my life and want to share them with you today, as I know they will help you just as they have helped thousands of my clients already. They bring clarity and believe me the Universe responds to clarity. This means if it knows what you really want it will be able to deliver your request faster than you thought possible.
Question 1: What do you want? What exactly do you want, be specific?
- If it is a new job, how many hours, what area, who do you want to work with, what pay do you want?
- If it is a house, what area, what does it look like, how many bedrooms, does it have a shower or bath, do you want a garden?
- If it is a relationship, is it with a man, woman, is it long term, is it committed?
Question 2: Why do you want it?

This question will always take you out of the HOW. The HOW is the Universe's job, you only need to know why you want it, not how it will come to you:
- Why do you want that new job? What will it give you, how will it change your life?
- Why do you want that new house? What difference will it make to you?
- Why do you want that relationship? What will you do together?
Question 3: How it will feel?

This is the really important one, as it is the language the Universe understands:
- How will it feel when you have your new dream job?
- How will it feel when you have that new fantastic house?
- How will it feel when you are loved up in that new relationship?
Of course, these are just examples you can amend these questions for anything you want to manifest. Honestly, it doesn't have to be any harder than that. Everything I teach with Law of Attraction has to be easy and fit into busy lives. It is what I teach in The MAP (Manifesting Abundance Process) that I deliver in Abundance Club.
If you have found these questions helpful, you will love the module in Abundance club containing a more detailed version of this questionnaire that expands upon the questions above.  One client did it and earned £30,000 from just doing that alone.  It will get you super clear on what you want, why you want it, plus the all-important how it will feel.
You can join the Abundance Club waitlist right now and be the first to be notified when the doors re-open again in 2018.
OR download my Free Manifesting With Your Guardian Angel meditation.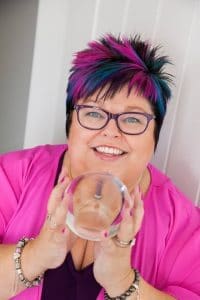 Amanda Tooke, also known as "The Angel Mystic" is a Spiritual Teacher to people with big dreams.  Amanda is also a Reiki Master, a published author and has featured on television, radio and columnist for Fate & Fortune Magazine. Amanda is the creator of The MAP – Manifesting Abundance Process that she teaches in her membership site Abundance Club. Amanda also runs 5 * Angels in Anglesey Exclusive Spiritual Retreats, plus various online programmes and 1:1 work encompassing Angels, Spiritual Development and the Law of Attraction and the energy of Passion!
Contact her at info@mystic-moon.co.uk or visit her website where you will find lots of free resources  https://www.theangelmystic.co.uk/.
Liked this post? Read another related post...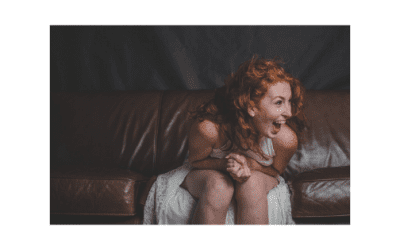 Lots of women are blocked from receiving what they want to manifest due to not being able to receive.  Even things as simple as a compliment, can't just be received without justifying "What, this old dress?". Women are so often used to giving to everyone else. Their...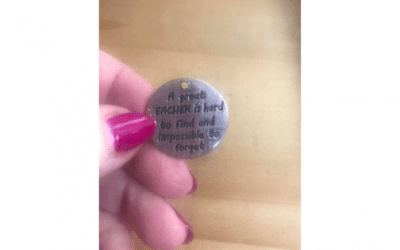 What does that even mean? Flow. For me it is everything. It means I am fully supported, guided and taken care of. It means everything is unfolding as it should.  It feels like my Angel is one step ahead of me clearing the way and everything works out just as I want it...