Spiritual Business Academy
My spiritual business Mystic Moon is 10 years old in December and I adore doing what was my hobby as my business.
People are always wanting to pick my brains on how I have made it so successful.  So to mark this upcoming 10th Anniversary I have decided to open the doors for budding Spiritual Entrepreneurs.  Who want to have a business similar to mine.  Then I can fully support them to have their spiritual business of their dreams.  So they can have the success and lifestyle from doing something they want to offer to the world.
So many hold back from doing it because they think it can't work out.  I am here to tell you I started my business in a recession and brought up 2 children on my own.  All whilst many said it will never work.
There was no husband to bail me out.  No loans, no start-up funding, no business overdraft, no redundancy pay out, no job to subsides my income.  I just had to make it work.
What there was and what there still is Law Of Attraction and plenty of passion. You have those two things and you too can make your business work and be a huge success.
Admittedly, I took the longer route to success of having a 6 figure business.  I didn't fully understand it all like I do now.  I also got very distracted listening to marketers advice telling me I needed fancy websites, sales pages, funnels, opt ins and all the things that overwhelmed me.  They in fact blocked me and distracted me.  Thankfully,  I am here to share the short cut for you in Spiritual Business Academy.
Here is what you really need and these 6 important pillars are what I will be basing Spiritual Business Academy on:
Self-worth/confidence
Pricing
Marketing made easy
Your offering to the world
Understanding your guidance and connection
Sharpening and strengthen your skills and gift.
Often business coaching will offer the standard business/marketing coaches but as a spiritual entrepreneur they have never worked for me.  You see everything is energy and that is important in every business, especially a spiritual one.
We will be working on your energy and aligning that to the success you want by creating beliefs that match your desires.
Not only can I share my business knowledge but I can support you and help you develop spiritually too, so you can understand your guidance and most of all action it.
It is a 6 month programme that will see traction from the start.  By the end of it you will have a structure you use time and time again as your business goes from strength to strength.
My main objective for this programme is to get you making money in a really easy way, doing something you love.
So it is for you if you want an easier and faster route to success.
We will be honing your skills with my support.
Working on you believing in you, this is vital to the results you will get.
Learning to market yourself in an easy way that feels natural to you, so clients find you as we turn your sales magnets on.  In fact it is essential to fall in love with sales, however yakky you find it right now. Without them you don't have a business.
We will be aligning your energy to the success you want and block any energy leaks you may have.
So you can be who you came here to be and feel comfortable offering your gifts to the world.
My best month in business to date £24,600.  I even did over £20,000 one December when I could have easily fell in to the trap of believing nobody has any spare money in December.
I am not telling you to brag, but to show you what is possible with LOA and passion.  If I can do it so can you. 
Wonderful things have naturally come my way by applying LOA to my business desires.  I have had TV opportunities, radio and I am now a regular columnist for Fate & Fortune Magazine.

I am super excited to be offering for the very first time a 6-month Spiritual Business Academy.
This is going to be covering everything you need to know to a successful spiritual business.
Maybe you want to be a healer, card reader, psychic, coach, or you are just not sure yet but want to make a difference in some way doing something you love.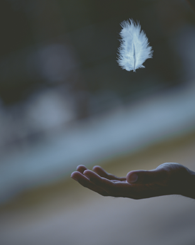 It is all about working on yourself worth, so you feel confident to offer your gift to the world.
It is about getting the pricing right, not comparing it what others charge but so you can confidently ask for what you feel you deserve, that is not too cheap or too expensive.
It is about marketing yourself in a way you feel comfortable, so you can fall in love with sales. You have to be able to sell yourself in business, people have to know and like you before they will buy from you.  So you have to build an audience.
It is about making sure people understand your offering so they want to buy it. So you are always doing what you love and being paid handsomely in the process.
It is about understanding that you have spirit team behind you guiding you every step of the way and really tapping into that support.
It is about understanding, sharpening and strengthening your skills with someone who is a natural born psychic/healer and been teaching others for 10 years.
Getting support in business makes it so much easier, as being an entrepreneur can be a lonely job. Trust me I know.
I also know when you get it right it gives you freedom, flexibility with your family.  You can provide for them as you wish to.  You can treat yourself often and live the life of your dreams.
How it is delivered?
This is a group online, so we will be working together for a whole 6 months. I am here to make this journey as easy as possible for you, with clear information each week on Zoom.
Plus, you get support and can ask all the questions you like in the Facebook Group.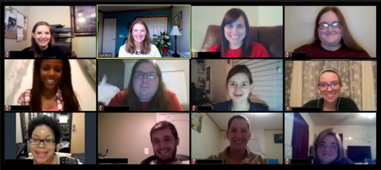 Each week we will have a live zoom class to go over the 6 pillars we are covering and you can ask any questions. I will be encouraging you to get active in the supportive Facebook group too. 
So you can Fast Track Your Spiritual Business Success with simple easy steps and live support in my BRAND NEW 6 month programme.
The content is going to be packed in and we are covering so much as you can see below. I am also going to be helping you create an awesome manifesting and spiritual practice.
Here is a snippet of what we will be packing in to the next 6 months, I have so much content and a huge tool box of resources and exercises for you to use.
Self-worth/confidence –
Believing in yourself and your abilities by gaining proof.
Why you are doing what you are doing.
Past experiences to leverage from.
Your business rules.
Giving up perfectionism.
Doing the inner work to get success in your business.
Own it – all the lessons and of course the success.
Reversed thinking on worthiness to make you totally worth of success.
Pricing & Money Blocks
Goldilocks Pricing to sell like crazy.
Feeling deserving and your ability to receive.
Healing your past money story.
Stopping negativity from ruining your amazing ability to be an awesome business person.
Using energy to be exactly at the right price to sell.
Marketing
Marketing made easy on your terms.
Turning your sales magnets on.
Learn to love to selling.
Visibility and overcoming your fears.
The right social media platforms to use.
Importance of consistency & a visibility plan
Being unstoppable at sales
Your offering to the world
Being able to articulate clearly and communicate your offering.
Finding your passion & letting it bubble out.
Opening your throat chakra
Communication blocks
Having your Angels help you
Ways to get your message across.
Understanding your work yourself.
Speaking about your clients pain and pleasure points.
Talking your clients language.
Know who your clients really are and where they hang out. 
Understanding your guidance and connection to your team
Daily team meetings
Know who you are working with
Understanding your signs
Following your intuition
Knowing when to take action
Knowing when to trust
Becoming stronger connected to your Angels and Spirit team
Following your guidance with confidence
Manifesting faster.
Sharpening and strengthen your skills and gift

Knowing you have everything you need now.
Clearing that overwhelm and breaking things down into manageable goals.
Plus making sure from the off you have a good manifesting & spiritual practice in place to hold your energy in alignment with the success you want.
We will also be overcoming all the blocks and limiting beliefs standing in your way to the success you want.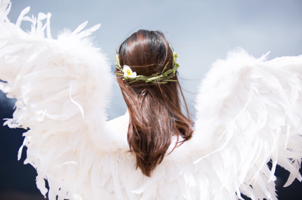 Want to start your spiritual business.
Want to turn you passion into your business.
Want to get success in your business.
Want to make your business your main income.
Want to make a difference in the world.
Want to use your skills to help others.
Want to support to reach success.
Want to do what you love for your work.
Want to find it easy to make money.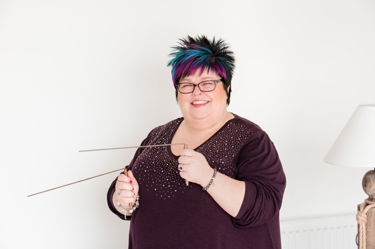 When does Spiritual Academy Start?
We are starting Tuesday 17th September at 11 am and will run every week for 24 weeks on Zoom.  If required we can move to 7.30 pm depending on time zones.
There will always be a replay and you can ask questions in the Facebook Group too as I will be in there actively to support you all.
Like all of my work my desire is that you believe it is the best thing you have ever done.  Learning this information I will be delivering will serve you moving forward for years to come in your business because you can keep reusing what I teach, time and time again.
That it will not only transform your business but your life and your families as this work has the ripple effect. You are your business and your business is you, everything is connected.
As this is a business programme I totally expect you to get a full return on your investment and substantially grow your business in the time we work together and continue afterwards.  This will happen if you do this work I will be sharing, it has already for many 1:1 clients.
I normally only offer this type of coaching via 1:1 sessions.  This is a once in a lifetime opportunity to work with me at this level and this price point.
If you decided to join on the payment plan and whatever your offering to the world is charged £60 per hour it would mean all you would need to manifest is 2/3 sessions per week to cover your investment.
£60 per hour is fairly low in the spiritual industry.  For example £1 per minute is standard at Mind, Body & Spirit events. 
However, when we do pricing it might be that you are aligned much higher than that and could easily cover your cost with just one session per week.
Either way it will be easy to make your investment back and most importantly share your gift with world, so you can live your purpose.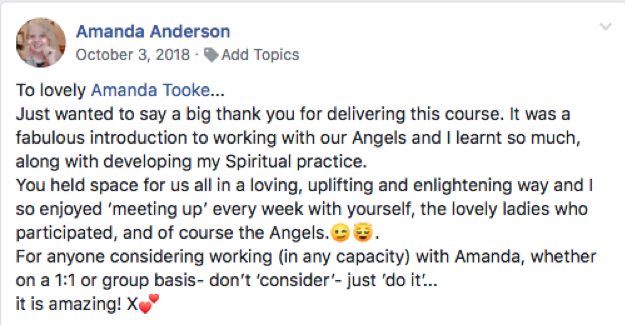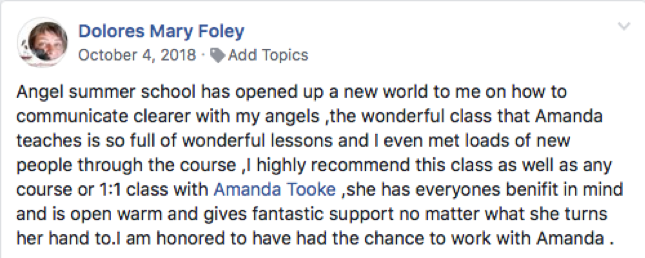 There are only 12 places available
It is at £3000 as one off payment.
Or, £535 per month over the 6 months totally £3210
BONUS:
Comes with free access to Abundance Club for the 6 months valued £180
BLAST – Business Life And Success Transformation that sells at £391