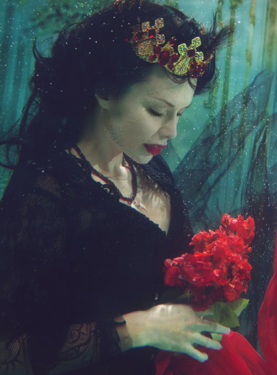 Passion, Purpose & Pleasure
PASSION, PURPOSE & PLEASURE is a group online programme for 4 months.  That is new content for 2019.
It's intimate, small in numbers but big in results and it starts Tuesday 4th June 7.30 pm UK time.
PPP is about understanding you in a way you never have before.
It's about allowing and accepting of you as you are.
Forget self-love this is deeper, it about adoring and honouring yourself.  Giving yourself permission to have what you fully need, so you can be who you came here to be.
When we love and accept things everything changes.  The energy softens and flow and ease start to happen.  You step in to your Goddess Power!
It's about finding a lot more flow in the whole of your life.
It's about really living your purpose.
It's about surrender and trust.
It's about calling in what you really want and not holding back.
PPP is understanding your passion as that will always be your fire for life.  It will feed your purpose and give you the passion you have been missing till now.
Understanding what lights you up and acting from that place of inspiration and guidance knowing you can't get it wrong.
Taking trust with the Universe and yourself to a deeper level than you have ever experienced.
Then your passion can flow in all areas of life as PPP will ripple through all segments of the wheel of life:
Love
Business
Money
Health
Family
Friends
Sex
Fun
Creativity
Spirituality
Growth and learning
Contribution
Whatever you choose, any area of your life will be filled with passion, so you can live your purposeful life and experience all the pleasure you desire.
It will be about getting to know your body and the tuning into what signs it is telling you. We will be fine tuning your communication with source energy too so you feel fully supported.
It's about balance and working in harmony with the masculine and the feminine energies within you.  Knowing when to take commands from the Queen within you, knowing it will be done, not worrying about HOW!  Working with your Masculine energy knowing when to take action and what action to take to make your manifestations come to life.
Passion – is deep, it's more than love.  It is the energy that takes over and pulls you forward.  It excites you and makes you crave it more.  It gives you the energy you need it feels easy and effortless to work in the energy of passion and it is unlimited.
Purpose – it's about fulfilling what your soul came here to experience.  Your purpose may evolve as you move through life.  When you find it, you know it is sparks within you. We all came here to do something; we all have soul purpose.  Sometimes that is a big job, sometimes not so big.  It may impact on one person it may impact on millions.  It makes no difference you will know it and you will feel it.  We will look at the sacred contracts your soul made before you incarnated and why certain people have come into your life.
Pleasure – is the greatest sensation, it's fulfilment and your right to experience. If you want more pleasure in your life this is the place to be.  Pleasure is about joy, fun and feels exquisite and delicious.  Pleasure can only be achieved when you are in the present moment and living in the now. To get us there often healing of our past needs to occur.  This might be past life, things from our childhood or ancestral lines that are leaving us stuck.
The intentions have been set.  PPP is going to be a lot of fun.  It is much deeper work than I have ever done in a group setting before. It is about the whole of you and the whole of your life.  It is not for the faint hearted and easily shocked.
We will be working through your shadow side and bringing light on the areas of you that need illuminating.  Getting to know every aspect of you, so you can be in your full power.
Your feminine.
Your masculine.
Your good girl.
Your bad girl.
Your inner child.
Your saboteur.
Your ego.
Your victim.
This is so you can use them all to your advantage and manifest what you want.
I will also be connecting you with the Goddesses. In particular – Athena, Aphrodite, & Lilith which relates to the bottom 3 chakras and can really stabilise your energy, bringing more balance, flow and empowerment into your life.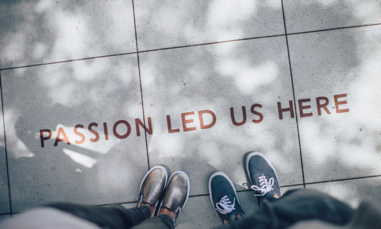 Who is it for:
You will have to have worked with me before or done similar work with Angels and Law of Attraction.
You will need to have a level of understanding about energy.
It is for committed people willing to show up in sessions weekly.
People willing to do the work on themselves in-between sessions too.
People that enjoy and get lots from a group programme.
Who is it not for:
It is not for the faint hearted wanting an easy fix.
Nor, people who get easily distracted and make excuses.
Equally too I will not be accepting any Drama Queens.
This is about making you the Queen of a life fulfilled with your desires. If you are ready to come and play big with me in this year.  All I ask is that that you come with an open mind, so you learn a new way to navigate through this awesome life. 
Since discovering how to work with this creative energy myself I have experienced:
Less stress
Controlled my anxiety and often eliminated it
Increased my health
Lost weight
Manifested with ease
Eliminated my headaches
Got back in touch with my body
Learn to fall in love with myself
Become a man magnet
Given myself to permission to be who I really am
Had the most connected intimate relationship ever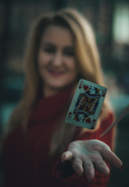 As your Queen of Passion, Purpose and Pleasure I am calling in a small group of ladies only Queens to work closely with me for 4 months.  I want to support you in a way you have never been supported before.  I can only do that with you full commitment so we can build connections.  I want to help you understand yourself and channel the guidance you need in our group session.
I will give you each week task to work on yourself so you build the PASSION in your life.  Understanding your PURPOSE and giving you oodles and doodles of PLEASURE.  From that place this is where manifesting gets really easy as we get out of the head and into the body.
My word for 2019 was Passion. If you want yours to be too and you want to work with me and this awesome group of ladies on PPP email or message me to apply for a place.
PPP is only open to 8 people and is $2523/£2000 one-off payment.
Payment plan is $694/£550 per month x 4 = $2776/£2200
Price includes UK VAT at 20% VAT No. 256911000 .
BONUSES
I have also added in 3 amazing gifts for you to prepare you and support you further:
Enchanted Life Angel Programme
Feel relaxed, supported, confident, safer and stronger, it is like heaven on
earth.  You have an Angel ready, willing and able to help you with everything;
emotional and practical support like you have never imagined.  All you need do, is
ask.  Get the support you need and learn to understand what your Angel signs
are with this downloadable programme.
Magic Wand for Life Manifesting Programme
Create abundance and prosperity so your dreams can come true. Whatever you want it is all possible with the Law of Attraction and your Angels.  In this downloadable programme you will learn to understand how your own energy is the basis for what turns up in your life. I will show you how you can change this, and help you understand that your thoughts really do become your reality.
4 months free of Abundance Club
This is my private manifesting club where I share more of my manifesting secrets. If you are already a member of Abundance Club you will fully understand the value it brings each month.

If not, here's what you get as standard for being a member:
– Welcome video and Bonus Bundle which consists of videos on Angels and Law of Attraction
– 7 Start-up modules: 1 from each step of The MAP: The Manifesting Abundance P  This is my 7-step process for your abundant life.
– A video explaining the importance of each step of The MAP
– 7 exercises: 1 from each step of The MAP
– 12 meditations
– Bonus module on Energy, Intuition and Spiritual Development
– The current month's module

Each month you also get:
– A new module
– A new meditation
– Daily support and accountability in the Facebook Group
– 2 x Facebook Lives
Sessions start on Tuesday 4th June 7.30 pm (UK time) and run each week at this time.  Replay is always available.
Not sure what to expect?  These ladies did the PPP Mastermind the first time around: