Welcome to Mindset Mastery the key to controlling your mindset!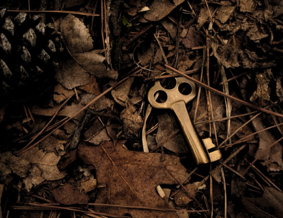 My Brand New NLP Group Programme with content that I have never shared before, NOT even in my 1:1 NLP sessions. It is what you have been searching for to unlock what holds you back.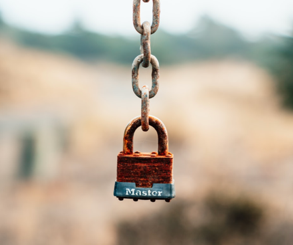 This will: 
Give you clarity and purpose during a crisis.
Bring you certainty to uncertain times.
Help you manage the roller coaster ride we are on.
Springboard to success after the pandemic and get ahead.
Honestly, I have been really busy with readings in this pandemic with people wanting guidance.  What I have realised is they want certainty to steer them through this situation and help them find calm in the chaos.
My work is based on empowerment and I know what I have to share in Mindset Mastery is more useful than a reading both in this moment and long-term.
This is about finding the resources you have within yourself. Having the power to change your mindset in an instant and to have tools for the rest of your life so you can be self-sufficient in creating your desires.
This is inner work and by following my processes that I have put together in my BRAND NEW MINDSET MASTERY.  You will not only create certainty in an uncertain environment, but you will have momentum and motivation to move you forward as this pandemic comes to an end.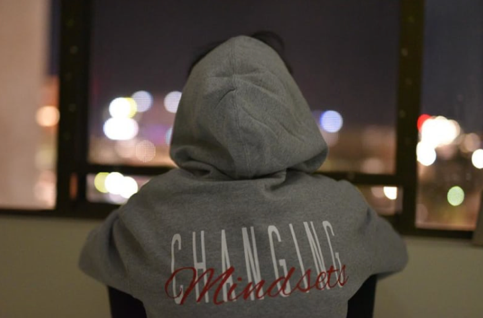 Certainty is one of the top main human needs.  It makes us feel safe and secure.  So when we don't get it no wonder we wobble. It is not gained by external factors, but internal ones. It is mindset work, so you can feel different about whatever situation you find yourself in.
Let's be honest, life is going to start up again and are you ready for that? Life will always keep changing.  Having the stability from your internal resources is what is important and it is so empowering to have that control.  So whatever comes along that feels like it is out of your control, you can control how you feel about the situation.
So do you want some help achieving that?  Some of my magical Amanda sparkles? As I share some of super tools from NLP?
With support we can expect 50% better results. I can show you my way, so you can excel at life and exceed your own expectations, just as I do.
Mindset Master is perfect for you if you have:
No motivation and focus.
Are struggling with uncertainty.
Your life feels like chaos.
Your emotions are all over the place.
You are up and down like a yoyo.
Waves of fear and panic are washing over you and it is hard to control.
You are probably not surprised to hear many who have never had anxiety before now are experiencing it for the first time and don't know how to handle it.
It is a very stressful time, but it doesn't need to be when we master our mindset.
You can be calm and trusting in this crazy time, knowing it will all work out for you, so you can manifest the life you have always wanted to.  Your dreams have not been cancelled but you have been given time to re-think them.  To get clear on what you want moving forward and of course what you don't want.
How are you finding managing your emotions, on this roller coaster ride?
I know lots of us are pretty calm and together through this whole situation.  I know I am too, but I am having to manage my state more than ever.  Be really vigilant on how I feel, monitor my time and how I spend it.  I am so thankful for my NLP tools as I have used them daily not just in this pandemic, but also in life general life too.
I am aware when I am feeling a tail spin starting and do something to halt it and change my state fast.
Can you answer YES to any of these?
Would it be helpful for you to manage your internal state easier?
Would you like to managing your emotions?
Would you like to learn to calm yourself down when stressing and panicking?
Would you like to feel motivation, focused and excited about the future you are creating for yourself, as even in lockdown we are still manifesting?
Would you like to increase your confidence in all situations wherever you are?
Would you like to spend your time more wisely both in lockdown and moving forward?
Would you like to learn how to communicate better with yourself so you can manifest easier?
Would you like to communicate better with others too?
If so this is what we will be covering on MINDSET MASTERY.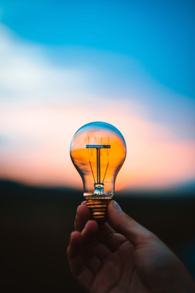 NLP – Neuro Linguistic Programming is
N – Neuro the Mind. Through which we experience through our 5 senses.
L – Linguistic.  It is verbal and non-verbal.
P – Programming.  Our programmes are how we do everything.
NLP is like an instruction manual for the mind!  It is very powerful stuff and I know you are going to love how powerful it is.
Amanda's Journey with NLP.
I have been an awesome manifester for years now, I have created The MAP – Manifesting Abundance Process so anyone can manifest in any area of their life and shared my learnings over the last 10 years.  I have manifested incredible things both material and emotional.
However, 2019 was a really tough year for me personally.  All my usual ways of turning it around were not working.  I was on a slippery slope and I knew I had to do something. I asked for my Angels to guide me and NLP is what popped up, I am so glad I found – Neuro Linguistic Programming has made a huge difference to my mindset and clearing what has been holding me back.
I took myself away for nearly 2 weeks and immersed myself on the best training course I could find. I changed hugely as a person.  I felt like I had found what I was always missing both for me personally and my clients.
I got over a lift phobia in 20 minutes. Stopped eating chocolate (will share more about that on Mindset Mastery). Cleared my past of all my negative emotions.  My confidence shot up, my motivation was on fire and I felt unstoppable.
I came back from my course and started immediately offering my new trainings to my clients.  The results have been phenomenal (as you will see in the testimonials below).
So now it is time to bring some more NLP tools out to share in my new group programme that will really help people in the pandemic we are in and post pandemic too.
Over the 6 weeks we will be covering:
1. Mastering Your Mind
Learn about your Unconscious Mind and all about communication using NLP.
Understand about your beliefs and how they affect your current reality and what you manifest.
Know you know how your mind really works and how to set intentions properly and get to grips with your time management making sure you are using your time effectively for you.
1st Aid For Your Negative Emotions
 A hugely helpful session in learning to control how you feel in any situation.  Learn how to dampen down unhelpful emotions.
Learn how to empower yourself to feel good and stop any tailspins in their tracks.
Get control of your anxiety so it no longer controls you with simple strategies you can use anywhere to bring yourself back to calm.
Flipping The Script
Learn to have better communication with others and importantly with yourself so you can manifest easier.
Get to grips with the positive chatter which are the instructions to your Unconscious Mind and be more mindful of the language you use in day to day life.
Finding Calm In Chaos.
Learn how to calm yourself in an instant when panicking and struggling with anxiety.
Learn how to flip states from a negative emotion to a positive one using a process you can use anywhere.
A practical session where I share an NLP anchor tool to support you and experience more calm in your life.
Unlock Your Motivation & Confidence in 10 Seconds
This has been huge for me recently at keeping me motivated and confident navigating these unsettling times.
I can't wait to share these positive resource anchors that you can use not just now but anytime you are feel flat with motivation or need that boost of confidence.
From interview, presentations and all the times you wobble when you don't believe in yourself you will always have this to fall back on.
Goal Setting that
Learn how to write a goal for post pandemic that your Unconscious Mind is on board with.   Did you know no matter how much your Unconscious mind wants something to manifest unless your Unconscious mind is on board it will never manifest?
It's your Unconscious mind that always gets it's own way.  This has been a massive revelation in manifesting for me.  I am delighted to share the correct way to write a goal with you.  Plus, if you decide to pay in full I will check the goal with your Unconscious Mind in our 30 minute 1-1 session.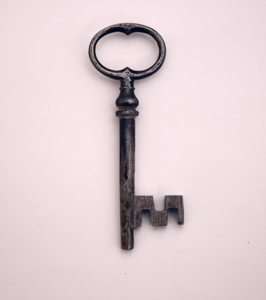 Mindset Mastery Group Programme is a packed 6 Weeks.
With weekly hour sessions on Zoom.
Of course there will always be a replay too if you miss it live for any reason.
You have a Facebook group to offer support 24/7 too.
We are starting Thursday 21st May 2020 – 7.30 pm then each week we will rotate time to suit time zones of attendees.
This is the first time I have run this NLP group programme so offering at a Beta Tester Price for the first 12 people.  All I ask for is a testimonial at the end, as I know you will have awesome results.
This means you can join now for £249 and learn skills you can use for the rest life.  I promise you that you don't just need a pandemic to find NLP helpful.  It really has changed my life for the better.
Next time I run this course it will be £399, so you are saving £150!
There are two ways to pay:
Pay In Full – £249 and you also get a 30 minute session with me at the end to check your goal with your Unconscious Mind and go over anything you need support with.
Or Payment Plan – 2 x £130 = £260 first payment due on booking and the second payment due 4 weeks later. 
Or you can even upgrade to Mindset Mastery 1:1 
This is a packed and exciting course that will hugely benefit you in life.  I know some people like the personal touch and so I have made available 4 places as a 1:1 version.  This means you still get the group programme and if you pay in full you still get the 30 minute session at the end to check your goal etc.   
Plus, you will get a 90 minute 1:1 with me to do more NLP processes and coaching.  This means we get 2 hours to work on a specific thing, such as:
Remove a minor negative emotion e.g. frustration, nervous, apprehensive relating to      a specific event such as:
Nervous at an interview/presentation.
Frustration in traffic jam.
Frustrated with a certain person when they do something specific.
Remove a fear, trauma or phobia e.g. lifts, spiders, heights etc.

In conflict with yourself and it is holding you back?  E.g. part of me believes I can part of me doesn't. Or part of me feels worthy, part doesn't, or even part of me wants to be a stay at home mum but part of me wants a successful career.
This session will clear what is holding you back without having to delve into the content and bring all the old negative emotions back.  It is totally content free and will blow your mind how fast it works and the huge difference it will make to your life.
This is a total price of £399 for payment in full
Or Payment Plan – 2 x £205 = £410 first payment due on booking and the second payment due 4 weeks later.  Please note your 1:1 session will only be available once the second payment is made.
Here is what others have said about my NLP work:
Jeanette – Cleared Negative Self Talk
Claire – Cleared Procrastination
Dolores – Cleared a fear of driving
Here is the video of Dolores driving straight after her session, after years of being scared in the car.  She is actually laughing.
Dolores also cleared a spider phobia
Here she is helping a spider now, instead of the screaming she used to do in the past.
Mary – Cleared Anxiety causing her IBS