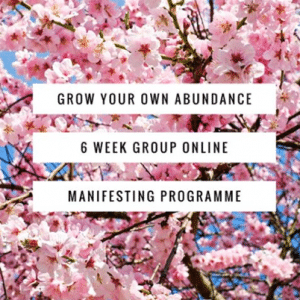 "What an amazing thing that would be.
To be able to grow whatever you wanted."
Well, you actually can with my best–selling online group programme.
This is your invite to work with me for the next 6 weeks and I will give you all the tools to manifest so you really can 'Grow Your Own Abundance'.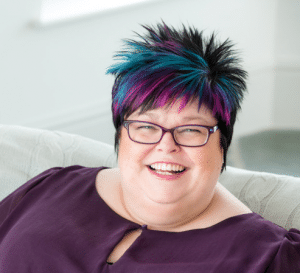 * If you feel unlucky.
* Things never seem to go right for you.
* You desperately want your life to change.
* You want more money, better health.
* Maybe a new relationship, job or house.
* What if you want it all and more?
If so this GROW YOUR OWN ABUNDANCE PROGRAMME is for YOU!
I am going to teach you the Power of Three:
A – is for your Angels.
B – is for your Beliefs (this is Law of Attraction)
C – is for your connections to the Universe and all its magic
Grow Your Own Abundance is your way to manifest what you want and get support along the way!
You will learn all you need to know about manifesting, skills you can use through the rest of your life, time upon time.
It's a simple 6-week group online programme where you get to work with me and a fabulous group of others all learning how empowering manifesting can really be.
Last time I ran this programme was 3 years ago with incredible results.  People have gone on to master their manifesting and create amazing things in their lives.
Things like:
Emigrating, new home, new business, new relationship, better health, more money, clear debts, bought holidays, new cars and lots more – what will you manifest?
It is based upon my teachings since 2009:
* It will get you to assess where you are now and why.
* How you are wired and work with the Universal Laws.
* Help you work out where you want to be in life and what you want.
* Help you clear your blocks and limiting beliefs.
* So, you will have all the tools to get you the abundance you deserve, fast.
This programme will give you all the understanding you need to really create some magic in your life.
I will help you understand how your own energy is the basis for what turns up in your life.
I will show you how you can change this and help you to understand that your thoughts really do become your reality.
I will explain Law of Attraction so that you can easily understand it and make it work for you.
Plus, I will teach you how to connect with your Angels, so you can have emotional support for your new life ahead.
Is This Not All A Bit Materialistic?
It can be if you want, I have manifested amazing materialistic things like new cars, homes, holidays and a fab hot tub.  However, the greatest thing by far I have manifested is the sense of inner peace and calm I have on a day to day basis.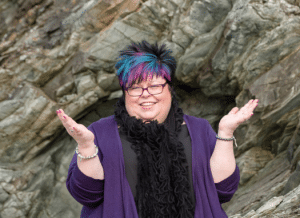 In Grow Your Own Abundance I am going to give all this to you in clear easy steps, so you can see results from week one!
It really will feel like MAGIC is taking over your life, so you can manifest exactly what it is you really want.
No more dreaming about how you want things to be, you can actually make it work. I know because I have done it, time and time again, to create the life I love.  Now it's your turn!
To be honest, if you are in my free group Abundance Manifesting or my paid membership site Abundance Club you will see all the incredible people manifesting each day.
It has been a joy to watch people make these transformations, but GROW YOUR OWN ABUNDANCE is if you want to speed it up a bit, learn everything you need to know in 6 weeks and work with me personally.
By following these steps, I went from living in an ex­council house, to living in an amazing 15th Century Farm House that won ITV's May The Best House Win!  That was 8 years ago now, my life has continued to get even more amazing with free cruises, dream cars, new relationship, hot tub and even better houses!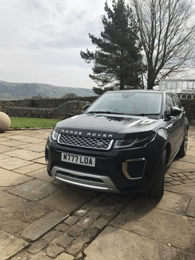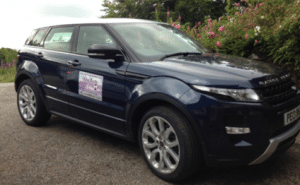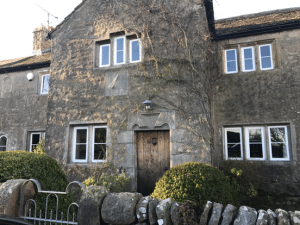 A gorgeous home that has amazing energy.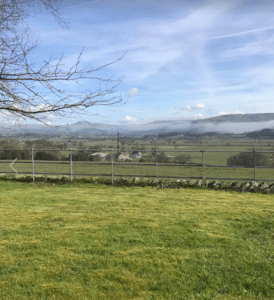 My new view from Angel HQ!
It's about abundance in all forms ­ emotional, health, relationships, ease in life. It can be whatever you want it to be. You can decide. This programme will help you manifest whatever you want in your life. It is your life, your rules. When you work with your Angels it will always be for the highest good of all and the emotional support is always available from the Angels.
"It's the best thing I ever did"
"I have just finished working with Amanda on her 6 week Grow your own abundance programme, and I can honestly say it was the best thing I ever did!
I began this journey feeling very lost and unsure where my future lay. Yes, I had a dream… But I had no idea how or where to start to make it happen.
Amanda helped me to learn the tools I needed to uncover blocks that were holding me back and stopping me from achieving. I have learnt through her wonderful teaching, just how the Power of 3 works in perfect harmony with each other and how to make that work for me!
I understand myself better now from the inside out. My confidence, self-esteem and belief in myself has grown and my life is now moving in the right direction.
I overcame my fear of failure and found the confidence to launch my new business page on FB Divine­Angelic­ Chakra.
My business is growing day by day as I work with more clients. My health has improved as I learnt to stop worrying releasing stress and anxiety and allowing myself to believe and to receive!
I am on the way to fulfilling my dreams and it is all with grateful thanks to this wonderful lady for all her support, knowledge and guidance. Amanda has a wonderful gentle way of coaching that brings the best out in you, even if it's been hidden away for a long time, she will help you find it!
If I could say one thing to you it would be this. If you have a dream just like I did, and you don't know where to start, I can wholeheartedly recommend working with Amanda, you won't be disappointed for sure."
Carol Boyes
UK
What You Actually Get In The Grow Your Own Abundance Programme
* 6 x weekly 1-hour sessions with me and the rest of the group, you can join Live but also watch the replay if you prefer.
* PDF manual & worksheets sheets to accompany each live session.
* Private Facebook group where I will be actively answering questions and you can connect with new like­ minded friends and support each other on this exciting journey.
* Meditations to help you heal with forgiveness and unconditional love.
We will be working through my 3-part process:
Assessing where you are now.
Clearing your blocks.
Aligning to your goals.
There will be a lot of information shared each week:
Week 1
* Law of Attraction and how it works
* Angels and how to connect
* Understanding your own energy and intuition
* Understand where you are now and why
* Working out your goals
* Muscle testing.
Week 2
* Using the tool box to get you to your goals
* Highlighting & clearing blocks
* Affirmations and Visualizations with a difference
* Making your dreams come true
* Setting intentions. 
Week 3
* Working with Gratitude
* How to stay in the manifesting zone
* More blockage clearing
* EFT
* Recall
* Manifesting love.
Week 4
* Getting out of your own way
* Routines
* How to receive
* Affirmations
* Forgiveness work.
Week 5
* Self-esteem and confidence
* Top limiting beliefs
* Common Blocks
* Upgrades
* Cord cutting.
Week 6
* Forward planning
* Manifesting better health
* Unconditional love
* Final blockage clearing.

I know you will benefit from all I share in this programme; your life will never be the same again if you implement your learnings.
I have been teaching others to manifest since 2009. Thousands of people have done my programmes and transformed their lives with ease. This work has a ripple effect and now my children have become Master Manifesters too. My son is only 19 and in his third year of business. My daughter recently manifested a house in 10 days.  If you have been following my work I am sure you will have heard their stories. This programme will have the ripple effect for you too. People will notice a difference in you as your energy and life changes.
Not only is this programme packed with all the information you will ever need to manifest the life you want, but it comes with support in the Facebook group for the whole 6 weeks and gives you as one past attendee said: "Fantastic tools to go forward with".
"Completing Amanda's programme has provided me with some fantastic tools to go forward with. It has helped me understand how cosmic ordering actually works and where I've been going wrong with my mind-set before. I've manifested a free place in a membership club I really wanted to be in with the added privilege of working more closely with the owner which I also really wanted, using the skills I learnt from this course!"
Carly Brown
GROW YOUR OWN ABUNDANCE PROMISE:
This easy to understand programme will give you all the tools you need to transform your life exactly as you want, with your Angel by your side supporting you every step of the way to your ideal life. This is transformational work, with support.
I have experienced the pitfalls in manifesting (I've been personally studying it since 2000 and I share strategies, so you don't need to).  I am sharing my knowledge, so you can move your life forward easily, fully supported by your Angels, creating whatever your heart desires.
FIRSTLY: Ask yourself this question with a YES or NO answer:
If life stayed the same for you as it is now, nothing changed.  Would that be ok?
YES – That would that be ok I would cope.
No –  That makes me sad.  I'm tired of this, I want, and I am ready for change.
If you picked YES – this programme is not for you.
If you picked NO – this programme is for action takers like you, people who are done with the life they have, they want more, they want to learn and are prepared to do the inner work on themselves to make it happen.  We all know if nothing changes, nothing changes.
So, if you picked NO congratulations you are an action taker and life can change for you very fast, you are seriously going to love this.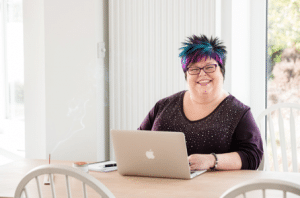 GROW YOUR OWN ABUNDANCE
 Price
is the same price I sold it at 3 years ago
 $675/£479
PAYMENT PLAN IS ALSO AVAILABLE
2 x $350/£245 = $700/£490
BUY THERE IS ONE PLACE LEFT AT THE DISCOUNTED CLASS PRICE OF
$280/£200
Click Here To Grab It!
PLUS, EXTRA BONUSES:
* BONUS 1 – RAINBOW HEALING MP3 WITH CHAKRA BALANCING, FORGIVENESS & UNCONDITIONAL LOVE MEDITATIONS (Value £30)
* BONUS 2 – FREE ACCESS TO ABUNDANCE CLUB FOR TWO WEEKS, this month we are focusing on Money Manifesting!
"I would definitely recommend Amanda"
"I have been part of Amanda's programme. I have been reading and listening to information on this for a while now but somehow Amanda seemed to pull all the threads together and helped me to turn all this to reality."

Sheila Thomas, Carlisle
"I really recommend it"
"I have done Grow Your Own Abundance it was really helpful at me understanding Law of Attraction and how I can make it work. I finished it but I find it helpful to go back to it. I really recommend it.  Thanks for your help Amanda xxx"
Rachel Barnes, UK
"It's incredible"
"This programme has been incredible, it has literally changed my life; new house, job and relationship have all been huge manifestations, with lots of little ones on the way too. Most of all it has been the sense of control that I have realised I have over my own life now. Thank you."
Samantha, Lancs
Frequently Asked Questions:
What time are the Live sessions?
The Live sessions will run every week at 7.30 pm on a Thursday (UK Time) staring on 26th April.  It is great if you can join Live as you can ask questions Live, but we have people from all time zones on my courses so often people catch the replay in their own time.  The only difference is any questions you want to ask will be done in the Facebook group.
So, it can work whatever time zone you are in and whatever hours you work.  The main thing you do is keep up and commit to doing the weekly sessions and the work that comes from them.
Will it take up a lot of my time?
No, one hour per week to listen to the content.  It is about creating a new manifesting practice which I always recommend fitting in around your existing life.  The only two things that can't be done whilst doing something else is journaling and meditation.  Everything else can be done whilst driving, walking the dog, or in the shower!
I have done some of your manifesting programmes before, is this suitable for me?
In this programme I am teaching the manifesting basics, everything you need to be doing to have a solid manifesting practice that will ultimately transform your life.  Some people like to go over this again and find the commitment of a weekly group gives them accountability and helps them get the results.  If you have done a previous programme there is no new content.  For new content that is delivered in my one to one work.  If you are interest in more advanced manifesting do let me know at Amanda@mystic-moon.co.uk.
Will this work?
Yes, manifesting works, if you do the work and create the new mind-set you will see results.  If you just come to the Live session and don't take action your results will be impacted.  Do the work and the world becomes your oyster, it doesn't take long for you to see results.
Is there a payment plan?
Yes & Early-Bird price too, plus special price for Abundance Club members too!
How do the weekly calls happen?
They all run via the Facebook group, everything happens in there.  I do a Live in there delivering your weekly content which takes approx. 1 hour.
How many places are available?
There are limited places because it is a Live weekly group and there are only so many I can manage in one go, so first come first served.
"Down to Earth"
"I whole heartedly recommend the programme. I have learnt so much more about the Angels and techniques for better communication with them. Your down to earth explanations make connecting so much easier to understand and put into action. I am now feeling and hearing so much more from 'The Upstairs'."

Linda, USA