Conscious Pleasure Programme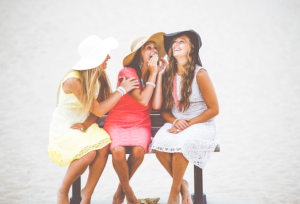 This 7 week ladies only online group programme
which provides the foundations of allowing more pleasure & passion into your life.
So you can feel more fulfilment of inner peace & happiness each day.
It will give you a great introduction to Angels, Law of Attraction and using the energy of passion to super charge your manifesting and make it so much easier.
Whether you understand manifesting and just feel a bit stuck.
Or know your Angels but find passion for life is missing this is for you!
Passion is that fire for life.  It will feed your purpose and give you the passion you have been missing day to day.  So you can understand what lights you up and act from that place of inspiration and guidance knowing you can't get it wrong. Helping you take trust with the Universe and yourself to a deeper level than you have ever experienced.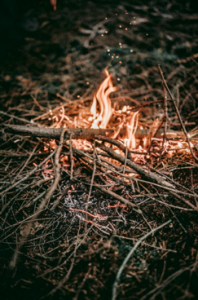 It starts Thursday 7 March 2.30 pm UK time and runs same time for 7 weeks.
It's simple and easy to get involved as it all runs in our own Closed Facebook group giving you 24/7 access and support whatever time zone you are in.
We will cover the following topics:
YOU & permission for Passion & Pleasure.
How the energy of passion can really help you.
How to find more passion in all areas of your life.
How to be allowing of what you want.
Learning to use your Angels to help you manifest.
Sharpening your intuitive skills.
Help you understand your guidance.
Strengthen your understanding of Law of Attraction.
Create a daily practice that works
Understand the many aspects of you.
Loving your Inner Child Archetype
Empowering your Victim Archetype
Taming your Saboteur Archetype
Loving your Ego
Common manifesting blocks
How to move through those blocks
Understanding your masculine
Understanding your feminine
Balancing your energy
Chakra work
Working with sensation, the energy of orgasm.
Clearing guilt, shame and embarrassments too!
Each week there will be a workbook to help you get an understanding of what we are covering plus in our live class we will go through it together. You can watch live (which I totally recommend) or watch in your own time, or again if you want to. All you need is Facebook access, notepad and pen.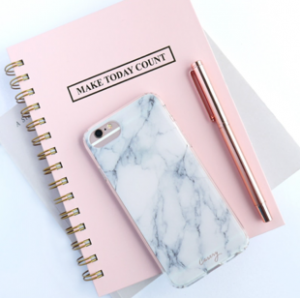 My questions to you are:
Does your life have enough pleasure?
Do you deny yourself from having passion?
Both of these are huge manifesting blocks.  When you say no to passion and pleasure you are also subconsciously pushing away many of the other things you want to manifest too!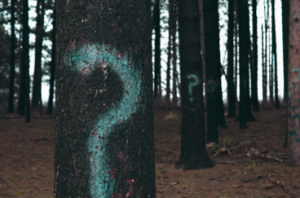 Quite honestly I am shocked how many women have forgotten what that passion and pleasure is these days.  Though I am not surprised it fell of the scale of importance and life took over, especially when you have others to take care of.  This is why the programme is called Conscious Pleasure as we often leave it down to chance of manifesting what we want then wonder why we don't get it.  Consciously bringing more passion and pleasure into your life will have the ripple affect in all areas and it feels amazing. 
Often clients come to work with me saying they want better health, more money, new job, new home, new man etc.
They think getting that will make them happy.
Yet the bit that really is missing is connection, connection to themselves, connection to their Angels and connection to passion and all they enjoy in all aspects of life.
When you have that you naturally vibrate at a higher frequency.  So you become a magnet for more good things.
Then landing that new job, man, being successful in business, having better health happens and a lot more magic too.
Everything is energy, everything is connected and it all starts with how you feel all the time, not some of the time.
It is easy to think everything you want is out there and it is NOT it is all within YOU!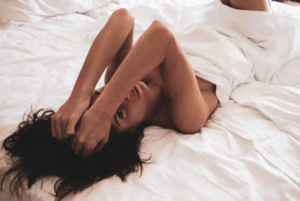 Why have I created a programme that talks about Orgasms?
This is the most creative energy a woman can use.  A womb can create life, you can tap into that energy to manifest in all areas of life.
There is too much shame, guilt & embarrassment around pleasure in this life.  It is a huge hack in your manifesting.
It work's trust me I have tried it!
What can I expect?
I asked some of my clients on my Passion and Pleasure course how they felt 6 weeks in, what changes they had noticed within themselves.
They said: They feel empowered, supported, have a system to be able to check in with themselves, feel like they are upgrading, plus knowing and understanding themselves.
They had some great manifestations too:
Easy smear after a missing cervix
Sold out a programme
Exceeded their income targets
Business opportunities popping up everywhere
Huge decision in where they want to live and who with
Starting a new life in France
Getting recognition in the workplace after feeling used and invisible
Decision to start their own business
Dealt with bereavement in such an incredible way
Found a perfect home for an elderly relative
New freezer
Balance and inner peace
Plus, of course more passion in their life
You see Angels are not just here for the tough times but for the good times too!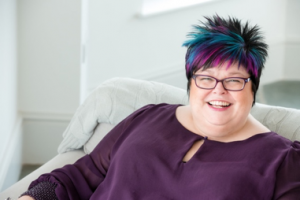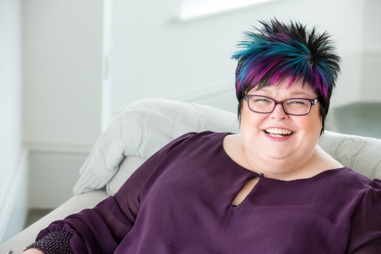 About me:
You might know me as The Angel Mystic – Angels & LOA this will always underpin my work and importantly my life.  More recently I have been sharing about passion from my own experience to my 1:1 clients.  It has turned out it is a huge manifesting hack, that I decided I should have no shame about sharing.
I have been on this spiritual and self development journey since 2000 when I found my Angels as I was going through my divorce.  I have healed many of my money blocks, I say many as I am sure more will come, we are always work in progress.  However, I went from living on benefits in my ex-council house to winner of ITV's May The Best House Win and have a 6 figure business.
I have come through some serious ill health conditions that threatened my life. I now give thanks for them as without them happening I would never be doing my passion as my work.
I actually started my first business at 17 years old and had a beauty salon.  I did my counselling training and worked at Social Services when my life fell apart after my divorce. I have over come depression on more than one occasion.
I didn't like working for someone else, I didn't like not being at home for my children, so I took a huge gamble and I sold everything I could and bought a Guest House.  I made it the busiest guest house on the street provided well for my children and I and was again a stay at home mum!
I started this business in 2009 in a recession and it has provided for me and my two children even though everyone told me it would never work.  I had my best month in business in a December when we are led to believe nobody has any money, I did over 24k.  You see anything is possible.
My latest obstacle in life has been dealing with my children flying the nest, it rocked my world and gave me anxiety.  I had such a panic attack that I was taken to hospital thinking it was a heart attack.
I share all this because I want you to know I understand.  I understand how we get in our own way, how we hold ourselves back.  My life has not been easy but it has been amazing because I feel so supported by my Angels.  I know in all the difficulties that come along there is wonderful lessons and learnings. I also know it is much easy with a bit of help and support and that I why I adore what I do.
Adding in the energy of passion has had quite an affect on my life.
Less stress
Controlled my anxiety and often eliminated it
Increased my health
Lost weight
Manifested with ease
Eliminated my headaches
Got back in touch with my body
Learn to fall in love with myself
Become a man magnet
Given myself to permission to be who I really am
Had the most connected intimate relationship ever
Conscious Pleasure Programme is 7 weeks long.
It all runs in a Closed Facebook Group with weekly Lives, Workbooks and full support in the Facebook group from me.
Magic happens here, as we are all on this journey together.
Who is it for:
People starting out on their journey with passion.
People wanting to understand how the energy of passion and orgasm can help them.
People willing to do the work on themselves so they can manifest a better life.
People that enjoy and get lots from a group programme.
Your commitment:
This work brings results, but it requires your commitment. It is a group online programme and it would be wonderful if you can join live for our weekly session, but I understand if you can't. However, it is only a short course and if you don't make it live please do the work in your own time and use the group as support. Being an active part of the group will keep your focus and give you better results.
My hope for you on starting this journey.
My intention for this programme is that it will fun, vibrant, energising, active and a lively group that will bring in fast manifestations for you.  People coming together from all over the world creating a powerful vortex in our group of positive energy to propel everyone forward to manifest their dreams.
What will you get?
A closed Facebook Group and access to me
Weekly workbook
Support 24/7 in the group
Information and tools
Recording of each session
Access to Abundance Club for 7 weeks for free
Conscious Pleasure Programme Investment:
One off payment
£299 ($393) as a one off payment via Paypal so you can use your card.
BONUS – PDF Pleasure Up Check List of 30 things you can do so you can start injecting more pleasure into your life immediately before we even start the programme.
>>>Get Your Place Now – One off payment £299<<<
One off payment + save additional £10.40
£288.60 as a one off payment and save the Paypal fee by paying direct into my account, please email me for bank details. (Please note international bank transfers may occur extra charges please check before sending).
BONUS – PDF Pleasure Up Check List of 30 things you can do so you can start injecting more pleasure into your life immediately before we even start the programme.
Payment Plan – over 2 months
2 x £175 ($230) = Total payable £350 ($459) via Paypal
>>>Get Your Place Now – Payment Plan Pay £175 for 2 months<<<
Extended Payment Plan – over 4 months
4 x £87.50 ($115) = Total payable £350 ($459) via Paypal
 >>>Get Your Place Now – Extended Payment Plan Pay £87.50 for 4 months<<<
If you only do one thing this year for yourself do this.  As everything changes when you do this work.  It is already nearly March and the year is slipping by, don't stay stuck any longer.
There are a variety if payment options, but don't say I wish I could afford this, that will block you even more.
Instead be open to how it could happen and say "how can I make this possible".
FAQ:
Do I need a partner to do this programme?
No, definitely not.  This is about you and if you have a partner or want a partner great but you certainly don't need one. The longest relationship you will ever have with anyone is with you, so might as well make it a good one.
Are we going to be talking about sex all the time?
No, we will be talking about the energy of orgasms and pleasure.  This is not a how to guide.
No, sorry this is ladies only.
I can't make the sessions live?
No problem replay is always available, plus the weekly workbook and you have the Facebook group to ask questions in.  All you need to do is tag me.
I have already done some of your courses should I do this course?
This is a foundation programme and an introduction to the Passion work.  It gives you the basics about Angels and Law of Attraction so then you can bring the energy of passion into your manifesting. Quite honestly it is always good to re-cap as we often forget things and need to rehear it again to implement it. We don't go deep on any level with Angels and LOA but it is natural next step up from Abundance Club and a great introduction to using passion and increasing pleasure in your life to give a huge manifesting hack. The only people this is not suitable for is Passion, Purpose & Pleasure clients, plus my BLISS clients as you can have access for this for free when working 1:1 with me.  If you want to know how please get in touch.
Maybe you have another question, email me at info@mystic-moon.co.uk
Price includes UK VAT at 20% VAT No. 256911000