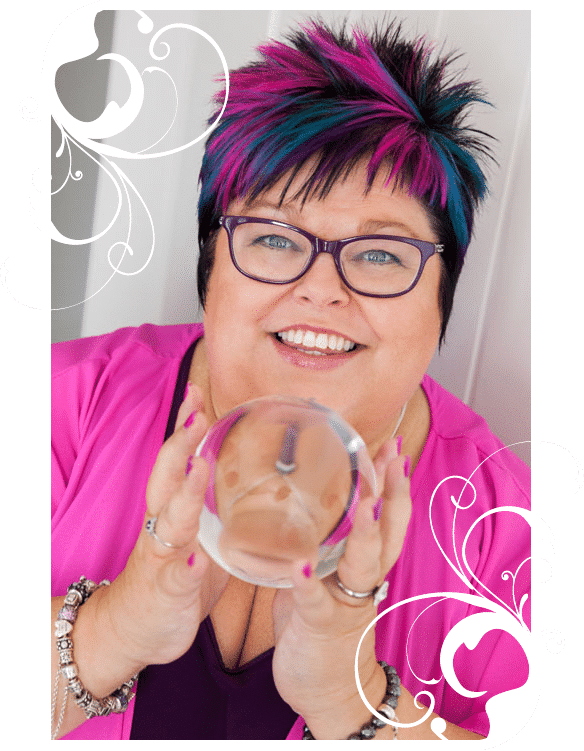 Bliss
Awaken your inner seductress, activate your bliss, rediscover your sparkle and passion for life!
BLISS is my Brand New 1:1 VIP Programme
Where we:
Unearth your passion
Uncover your bliss
Re-connect to your purpose
We find you again, so you can experience fulfilment in every area of your life! 
Are you ready to "Bliss Out" in my new most supportive 1:1 work so far?
This is for you if you have done the basics about manifesting and now want new ways to manifest that will give you fast and often instant results.
How is this possible you might wonder?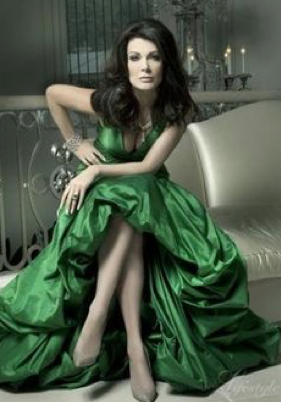 BLISS is a combination of my 10 years work using Angels and Law of Attraction.  Then we add in to my already tried and tested manifesting formula my new secret ingredient, this is the energy of passion.
Having passion added to your manifesting super charges it and means you manifest in record time. It brings sparkle into your life and makes you a strong magnet for good things to come into your life with complete ease.
The energy of passion can be found in all areas of life and we dig deep to discover what that is for you, unblocking you and aligning your energy as we go with mind-set work, spiritual healings, energy work to get you in touch with you again. We also work with the energy of orgasm and that is the most creative energy a woman can manifest with.
As women our womb is for creating new life, that energy can be transferred to help you manifest in all area of life in a very magical way.
It's for you if you: 
Want new easy ways to manifest.
Are open minded.
Ready to own your own stuff.
This is for people who are looking for more to life than what they have experienced till now.
BLISS 1:1 work is for a certain type of woman, often in the Autumn of their life.  Who are in transition and feeling a little disconnected and lost.  They are ready to give themselves permission for pleasure. So they can turn themselves on to bring BLISS alive their lives.
Maybe you find yourself alone again either because of relationship breakdown or sadly bereavement.  Or, even still in your long term relationship which is so comfortable but also a bit flat, it has slipped into friendship leaving you craving intimacy and connection. You wanted to feel heard, understood and desired again.
Your desire for more, is greater than that fear that runs through your head, questioning is this it?
It starts with acceptance of all the fears you are experiencing.  Maybe you feel no longer loveable by a partner, not good and worthy enough to really experience what you want. We connect back to you, teach you to love you and know you are perfect as you are now with all the war wounds your body has experienced emotional and physical.
Feeling fulfilled and living your true potential becomes a priority.  So you can have more flow and ease running through your life. It will give you inner peace, connection to yourself and all around you.
Maybe you have got to that point in life where you are ready to live it on your terms.
You have brought your family up, had your career and not ready to settle down to the latest knitting pattern as your biggest thrill of the week.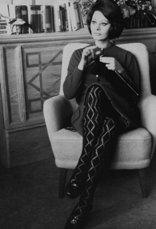 It might be the first time in your life you have time for you, but now you have a disconnection from what you want or enjoy. You are craving deeper intimate relationships all around you, starting with yourself.  You are wondering who you are really are.
If you are ready for more you could well be a BLISS client, ready to feel deserving and worthy.  To clear shame out of your life and work with the most creative energy we have as women.
To re-new your capacity to experience the fulfilment of life. You may still be in your relationship or find yourself on your own again.  Either way you really want to really get your spark back. You know there is something you are missing, but lost sight of what it might be. 
Maybe your life looks good to others, but honestly it's not fulfilling your desires.  You feel like life is passing you by. You want to make best use of your time and enjoy life to the fullest by connecting with Angels, with yourself and giving yourself full permission to find  joy again.
You don't want to keep doing Band-Aid fixing of investing in a new car, holiday or fixing up the home to give you a temporary bit fix and a bit of excitement.  You want to be fully healed and happy. Ending old conditioning that makes you believe spending money on "things" will make you happy but actually is investing in you that will make all the difference. 
You may be stuck and not feel worthy of that, tell yourself you can't afford it, you don't have time. The fact you are telling yourself that anyway means you need to do this work as you are worthy of so much more.  
The longest relationship you ever have is the one with yourself.  To feel significant again, starts with you.
To feel supported, understood, to have your blind spots pointed out so you can embrace who you are now in this period of your life is essential for many women.
BLISS 1:1 work is also for women who want their passion or hobby to be their business.  They want to work with their creative self expression and bring it into the world.  They feel a bit stuck and lack confidence in their abilities maybe due to past experiences of themselves or well meaning others who tell them it will never work.
Tapping into your passion and your creative energy means you have a high chance of success.  It becomes easy to prove yourself and others wrong, as we heal your past stories you have been telling yourself and create new one aligned to what you want to achieve.
You know what you want, but the how it will happen holds you back.  All the fears you have around can I make this work? Will I make enough money?
These are just primal fears often passed down through ancestral lines right back to when we were cavemen and women.  Will we have enough warmth, shelter, food and water?  We will be accepted for our work or rejected? 
Within our session I perform healings going back to the point of creation when this belief first came into your life, so together we can heal it so nothing can hold you back.
Often my BLISS clients start working with me because they are feeling frustration.  
This frustration is leaving you stuck, manifesting as:
* Suffering illness.
* Not earning the money you want.
* Life never hitting the mark.
* Feeling flat, disconnected from joy, from yourself.
* Uninterested in life.
* Feel life has never treated you the way you deserve.
* Not in your power.
* Unable to stay centred.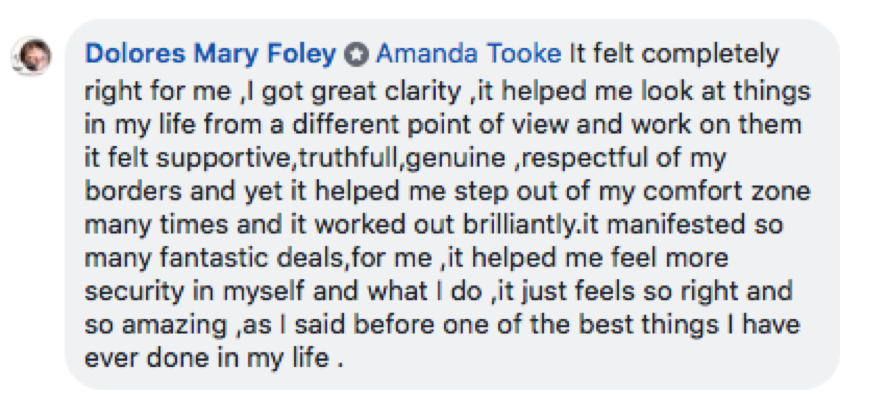 Guilt Free Pleasure – it's your time!
It is so easy to feel guilty, you have a life time of programming, ancestral lines and quite possibly past lives.   Know wonder you can feel that you really should feel grateful for what you have, after all there are people in worse positions than you!  But deep down it's not enough for you!
I'm hear to tell you that that is ok, there is no room for guilt if we are going to create your desires.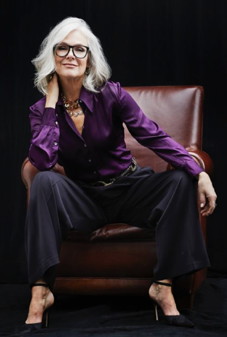 That comfort zone you are living in is leaving you just plodding through life. The fear leaves you so scared to shake it up and go for what you really want.  Fear of judgement and fear of rejection. All of that scarifies your own happiness, joy, bliss and passion.
If you are pretending a new hobby or interest is going to be enough. Or worse still pretending you are really happy.
Maybe you are, but are you fulfilled on all levels?  Are you feeling all you came here to feel?
If you read this far I guess not!
I know the fear is the worse, when we are scared to face the truth, scared of change, scared of shaking up our life and often our relationship as it is what we are used to and let's face it may work on some levels. But, is that enough?
I know something is missing for you, some desires waiting to be unlocked and discovered.
The creative energy we work with in this programme means there is no room for doubt, only pleasure and what will bring you that pleasure you desire?
It starts with permission to work on you.  Permission to give yourself time and space to work out what you want.  Support in discovering what is going to spark your desire to life.
We are going to be going deep not only on what you want, but on clearing your blocks.
Be honest who is running your life right now?  You know you can manifest you have been doing it all your life but have you got what you really want?
There as so many different aspects of us that can step forward and run the show! 
The Queen is the feminine, she has the ideas, gives the orders. She is flow but on her own can get nothing done.
The King is the masculine and will provide for his Queen. It's structure, it's hustle, the fixer, the how!  When he is in charge it is hard work, exhausting!
Get these out of whack it's tough going all or nothing. Get them balanced is delicious flow.
Mix into that the Ego always trying to keep you safe in your comfort zone. 
The patterns that you experienced as a child, adopted from others, past lives or even ancestral lines these are deep healing we address at the point of creation so they can no longer hold you back.
The Archetypes which are like blueprints we all follow:
The Child
The Saboteur
The Victim
Plus many more…..individual to you.
You can see how we get stuck. How we struggle to really get what we want when we have all this influencing us.  As with all my work Angels and Law of Attraction will underpin what we do. 

This is why we need the Goddess energy, that runs on passion.
A Goddess is – Power, confidence, goodness, soulfulness, alluring, magnetic, energetic and we all have access to that!
It can get lost but it never disappears for good, we can bring it back and awaken your Goddess.
It gets hidden behind your fear, behind life.
This is not about perfection, but focusing on your power and inner spark. 
I want to help you nurture your Goddess.  So easy to fall into the trap of thinking you need to sort your relationship out, your money, your kids, get a new job, be more beautiful, be thinner then you can be a Goddess.
No…you can do it today…NOW
You can be a Goddess at any stage of your life.  Whatever is going on for you.
Even if your inner child is having a melt down, your inner saboteur is running you off track, your inner victim is feeling like everyone is against them.
You can still be a Goddess and step into your power. 
Not about external things but this is inner work I am talking about.
We can connect into the Goddess energy of Lilith, Athena, Aphrodite's.  That is structured around activating your feminine archetype.  Through this work you reclaim your relationship with yourself. 
This is deep but so powerful work and why I have created a BLISSFULL container to support people to do it in a safe space.

Are you ready to turn up the sizzle?
If so we need to talk.  I want to give you the space to get turned on to life again. I am fully available to give you the support you need, from a place of non-judgement and this your container for change.
This is work is so much easier when we have someone who understands, who is outside your family and friends.  Who can listen and most of all really hear what you are saying not just with your words but your energy.
I read energy just like the Universe does.  The unspoken words you don't even say but are sat in your vibration are clear messages to me.  With that ability and my gift of channelling guidance from your Angels and Spirit Guides it gives you a new understanding of yourself and clarity of desires, so together we get you in the that place of BLISS.
I'm here to help you create passion within you, so it's bigger than any blanket of shame you have about deserving want you to experience.
Let's turn you into the seductress of pleasure, all crafted around your desires.
Since discovering how to work with this creative energy myself I have experienced:
Less stress
Controlled my anxiety and often eliminated it
Increased my health
Lost weight
Manifested with ease
Eliminated my headaches
Got back in touch with my body
Learn to fall in love with myself
Become a man magnet
Given myself to permission to be who I really am
Had the most connected intimate relationship ever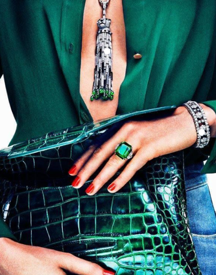 BLISS is about: Being heard, being fully understood and helping you understand yourself and reclaim your relationship with yourself, from that everything else will slot into place.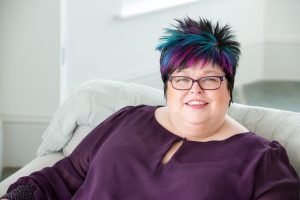 I have been on this spiritual and self development journey since 2000 when I found my Angels as I was going through my divorce.  I have healed many of my money blocks, I say many as I am sure more will come, we are always work in progress.  However, I went from living on benefits in my ex-council house to winner of ITV's May The Best House Win and have a 6 figure business.
I have come through some serious ill health conditions that threatened my life. I now give thanks for them as without them happening I would never be doing my passion as my work. 
I actually started my first business at 17 years old and had a beauty salon.  I did my counselling training and worked at Social Services when my life fell apart after my divorce. I have over come depression on more than one occasion. 
I didn't like working for someone else, I didn't like not being at home for my children, so I took a huge gamble and I sold everything I could and bought a Guest House.  I made it the busiest guest house on the street provided well for my children and I and was again a stay at home mum!
I started this business in 2009 in a recession and it has provided for me and my two children even though everyone told me it would never work.  I had my best month in business in a December when we are led to believe nobody has any money, I did over 24k.  You see anything is possible.
My latest obstacle in life has been dealing with my children flying the nest, it rocked my world and gave me anxiety.  I had such a panic attack that I was taken to hospital thinking it was a heart attack. 
I share all this because I want you to know I understand.  I understand how we get in our own way, how we hold ourselves back.  My life has not been easy but it has been amazing because I feel so supported by my Angels.  I know in all the difficulties that come along there is wonderful lessons and learnings. I also know it is much easy with a bit of help and support and that I why I adore what I do.
BLISS is 16 weeks of full support.
We start with a half day Zoom intensive, so we can dive in and go deep from the start.
Then weekly hour sessions.
All zoom sessions are recorded and sent to you, plus I make you extensive notes so you can stay focused and do the work required between sessions.
Private Facebook Secret Group for just us two, so we can communicate daily and I can support you. I encourage you to post and do lives in here so I can really connect with you and give you not just support in our sessions but all the time that we work together.
Free Access to Abundance Club whilst we are working together.
Access to my learning library of downloadable programmes to support you that will help you manifesting and spiritually develop. There is:        
            Magic Wand For Life (Manifesting Programme)
            Enchanted Life (Angel Programme)
            More to Life (Spiritual Development Programme)
            BLAST (Business Life & Success Transformation Programme)
            Attraction (Heal from past relationships and manifest a new love)
            Banish Your Blocks (Blockage Clearing Programme)
Your investment is: 
£8000 as one off payment
Or 4 monthly payments of £2075 = Totally £8300
AS AN EXTRA BONUS I AM OFFERING A SPA DAY FOR PAYMENTS MADE IN FULL AT RIBBY HALL SPA!  So we can start fully pleasured up! If you are international I will pay for you to have one at your local spa!
BLISS is my new programme that supersedes my previous 1:1 work called the Happiness Generator, that for the last 7 years has been getting incredible results.
Whilst it is still crafted around each individual client. There is more depth to BLISS work, it starts with a half day, gives you more access to me too and runs for 4 months.
The clients that have started and are now part way through are getting fast transformation. 
That consistency and flow by having access to me in our private boudoir between sessions means you are always supported and progress happens even quicker that way.
I have launched this programme at £8000 for the first people who go through it.  After that it will be going up.  If you would like to apply for a first edition place please contact me at Amanda@mystic-moon.co.uk 
This work will have a ripple effect of fulfilment in all areas.  Let's make the rest of your life, the best of your life.