ABUNDANCE TRIBE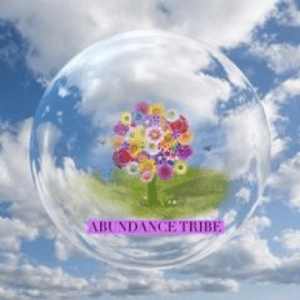 Abundance TRIBE is all is about working closely in a group and personally with me for the next 6 months.
It will help you learn to manifest in an easier way than you ever thought possible.  It will be about working with your Angels to bring your desires to life.
It's like nothing I have ever offered before and I am really excited as the TRIBE of awesome people all come together ready to go the the next level in their lives.
The Abundance TRIBE content that I will be delivering is based upon my own personal ways of manifesting.  It is about making things possible that up to now have felt impossible, but doing it with ease and grace.
As the programme unfolds we will be decluttering ourselves emotionally, healing our blocks and making space to manifest magic.
This programme is for you if you are serious about making 2018 your most incredible year to date.  It is for you if you want to learn ways to manifest and learn new skills that you can use for the rest of your life.
 Abundance TRIBE includes:
* Fully interactive monthly 2-hour session with me and the Abundance Tribe on Zoom where I will deliver more content around where you need support. You will be able to bring any issues you have to the session to receive guidance.
Zoom is free and available on all devices; you can join the meeting with or without the camera on. It will give you the chance to speak if you want too.
* Further support and where the daily activity will be going on is the Abundance Tribe Facebook group. You will be able to ask questions and get help. Plus, make fantastic new friends that I am sure will support you throughout the programme and beyond.
You also get access to the ABUNDANCE TRIBE BONUS LEARNING LIBRARY ($1536 worth of FREE PROGRAMMES):
* Access to Abundance Club, my monthly membership site, FREE for 6 months!
Abundance Club teaches you to manifest in all areas of your life. THIS ALONE SAVES YOU $120
ABUNDANCE CLUB IS THE MAP – Manifesting Abundance Process for a Spiritually Abundant Life.  This is my 7-Step Manifesting Process that you can use to manifest in any area of your life.
Each step has an explanation and a special exercise and meditation:
#Step 1 Receiving Mode – this is the most important step and often overlooked in other manifesting practices as unless you know how to receive will block your manifestation.
#Step 2 Clarity – The Universe responds to clarity if you don't have this you get confusion and everything you don't want.
#Step 3 Focus – You need to focus on exactly what you want, not what you don't want. Many fall into that trap then get manifesting malfunctions.
#Step 4 Clearing – This is all about clearing your blocks, fears and limiting beliefs so you can manifest what you want and get out of your own way.
#Step 5 Alignment – Once we have placed our order with the Universe we need to keep our energy aligned until it arrives, the more you do this the faster the manifestation will occur.
#Step 6 Guidance – We have our Angels helping us manifest but we need to understand their guidance, this can often be synchronicities leading you to the manifestation.
#Step 7 Celebration – It is about celebrating every manifestation from the little parking spaces to the big desires. It helps to build your manifesting muscle.
 There are many other amazing goodies you get when you join Abundance Club:
* Welcome video so you can really understand The MAP
* A video on Angels and how they can help you manifest
* A video explaining the Law of Attraction
* Over 12 different meditations
* A Bonus module on Energy, Intuition and Spiritual Development
* The current month's module.
Each monthly module includes:
– New content to help you manifest that advances you in one of the 7 steps
– A new meditation to correspond with the monthly topic
– Daily support and accountability in the Facebook group from me and other Abundance Club members
– 2 x Facebook Lives per month. The first towards the beginning of the month to do Monthly Intention Setting so you can make sure your manifesting practice is aligned with your goals for that month. The second towards the end of the month to expand on the monthly topic and do a Live Q&A with me!
 You get all of the above as a FREE Abundance Club member PLUS access to TRIBE BONUS LEARNING LIBRARY: 
* BLAST – Normally $477 Business, Life & Success Transformation Programme
* Attraction – Normally $117 Heal from past relationships and manifest a new one with your Angels help
* More to life – Normally $117 My spiritual meditation development programme including Past Lives
* Magic wand for life – Normally $199 My manifesting programme to manifest in any area of your life
* Enchanted life – Normally $266 My professionally recorded Angel Programme including Angel Cards Module.
That is $1416 worth of programmes and content!
Your investment:
– $799 (approx £599)
– Or a Payment Plan of $140 (approx £105) per month for 6 months totalling $840 (£630) is available
I am ready to serve this awesome TRIBE. Are you joining us?  Click here to join Abundance TRIBE