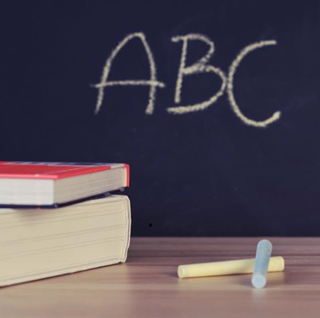 Abundance Creating, Blockage Clearing and Connecting to Source
I am super excited to be inviting a group of manifesters to up their game.  This is for people really ready to crank up their manifesting and have my support for a whole six months.
We are going to be ending 2018 on a high. This group will provide you with an incubator to up-level in whatever area you want. The collective energy of a Mastermind group is always a catalyst for your transformation. This is an awesome group all wanting the best for each other.  All spurring each other on, sharing, supporting and building the magic together. 
Nothing beats getting support on this journey of conscious manifesting, being in a community of people who 'get it' and more importantly get you!
Feeling understood and working together as I share how to get to the root cause of what has been holding you back.  I am going to be sharing totally new content on blockage clearing, something I have been personally working on for a while with phenomenal results.
I have personally never felt as free and unlimited in what I can manifest; I am going to teach you how to do this too.
What I love about Masterminds is we really get to connect in our live Zoom hot seat calls, I can really support you far more than I can in a Facebook live as we get to speak properly.
What is a Mastermind?
Whilst it is not a training programme you are really going to learn so much more. Skills for life, that you will be able to use time and time again. So you can turn into a manifesting machine just like me.
I will be adding lots of resources as we move along too. Most of all you get to work with me and I will be transparent and honest about how I really manifest in business and life. I will be sharing lots in a way I never have before and so will you.
If you are not sure what exactly is involved in a Mastermind, let me explain as there is something quite special about it. There is synergy of energy, commitment, and excitement that participants bring to a Mastermind Group.
The beauty of Mastermind Groups is that participants raise the bar by challenging each other to create and implement goals, brainstorm ideas, and support each other with total honesty, respect and compassion.
I have sat in a few Masterminds and they always up-level my life.  I have also run them for the last few years and it will offer you a place to brainstorm, educate, give you peer accountability and support in a group setting to sharpen your personal and even business skills.
It will help you achieve success in whatever you want to manifest.
We will be setting goals and helping each other achieve them using Angels and Law Of Attraction.
In this Mastermind I am keen to also support your spiritual development so you can feel more supported and understand your guidance more. This will involve doing some exercises to develop your Clairvoyance, Clairaudience, Claircognizance and Clairsentience.  Plus of course developing the good old intuition.
I am keen to get you in control of that EGO that will be holding you back.  So you will easily be able to recognise when it raises its ugly head and learn to love it for trying to protect you.
If you want to find more flow, ease and manifest like crazy I am looking forward to supporting you over the next 6 months.
This is definitely for you if you:
Have worked with me before
Understand the basics of manifesting
Have manifested with some success but are still blocked in some areas
Want to work in a close group
Want my personal help at an affordable price
Want to end 2018 on a high
Already connect with your Angels but want to understand your guidance more
Want to manifest more Abundance in all forms
Are ready to do some serious self-development and healing.
This is not for you if:
You are new to Angels and Law of Attraction. In which case you will be more suited to Abundance Club as you need the basics under your belt.
How the ABC Mastermind will run
We are going to be working closely together for a whole 6 months – July to December 2018.
Starting Live on 5th July ending with the final Live on 20th December.
Every other week live on Zoom, times rotated to give everyone chance to hot seat! For approx. 1 hour depending on final group size.
On the other week when there is no live, you will get content with exercises to do.
Plus, Facebook Group for support in-between for the whole 6 months.
Of course I totally recommend you join live if you can, but that isn't always possible. However, from running these before I know progress is still made by watching the replays and taking part regularly in the group.
BONUSES:
Online training day Thursday 27th July – Sessions at 11 am, 1 pm, 3 pm, 5 pm (UK time).
Free Access to Abundance Club for the time the Mastermind runs.
The ABC Mastermind is focused on:
Healing Blocks by getting to the route of them.
Shifting things that are standing in your way.
Continuing your Spiritual Development.
Learning more healing practices for your own self development.
Nitty Gritty
Price: $930 (£700) inc. VAT or $166 (£125) per month for 6 months
Ever wanted to work with me Live? This programme comes with a golden opportunity as you get access to an in-person retreat at a reduced price (subject to availability), on a first come, first served basis.  You can get £500 off Angels in Anglesey Retreat in September or £500 off my Intensive VIP Day Retreats at my home.
Here is your link to come and join us:
Please remember
If you would like to work personally with me on a 1:1 basis with weekly coaching and full support, this programme can be yours free as an extra Bonus when you enrol on my Happiness Generator.  If you are interested in this please send me a message and we can schedule a call to discuss it further: info@mystic-moon.co.uk.
Please note: this is already over half full so limited places!
My Experience of this work
The work I have been doing on myself recently, and part of what I will be teaching in ABC Mastermind, has been getting huge results in my life that quite honestly is shocking me and I wanted to let you know what has happened for me.
I will be honest the things I have shifted recently in my blocks whilst they have shocked me, they have been hugely beneficial.
Yes, there has been tears, but with them I had the most enormous release of blocks.
There were so many old beliefs that I have carried through my life for the last 50 years. There has been stuff around past lives and ancestral lines.
What I love about this work is there is no blame with any of this.  You, just like me, will be able to understand why these things happened, how you created beliefs around the situation that have blocked you.  So you can not only forgive but be thankful for the lesson.
You see, we have experiences as children and in our minds as little people we make decisions about situations, some of these things would never affect us today if it happened as an adult, but as a child everything is different.  This is inner child work.
This is clearing blocks at the point of where it started.  This is massively beneficial work in clearing what is holding you back and living the life you want.  It is so liberating.  It is deeper than any healing I have ever done before.
I am not telling you to brag, (but of course bragging is good, you will understand more about that in the Mastermind). But after doing this work my manifesting is going crazy fast and quite honestly blowing my mind.
I manifested a months worth of sales in one week, after clearing a money block.
After working on my difficult relationships with men, I got two ex's get in touch and one saying he loved me still.  Plus, a random local guy who I have never met make a very direct offer of a sexy date!
I got offered a free weeks holiday in Anglesey, the day after I said to my kids I wanted to go.
I am continuing to release weight with such ease too.
The work is deep and therefore an understanding of Manifesting with your Angels is required.  So ideal if you have worked with me before.  If not other options are available, please send me a message and I will explain what is possible: info@mystic-moon.co.uk.
Here is what some of my recent clients have said about working in a similar 6-month programme: